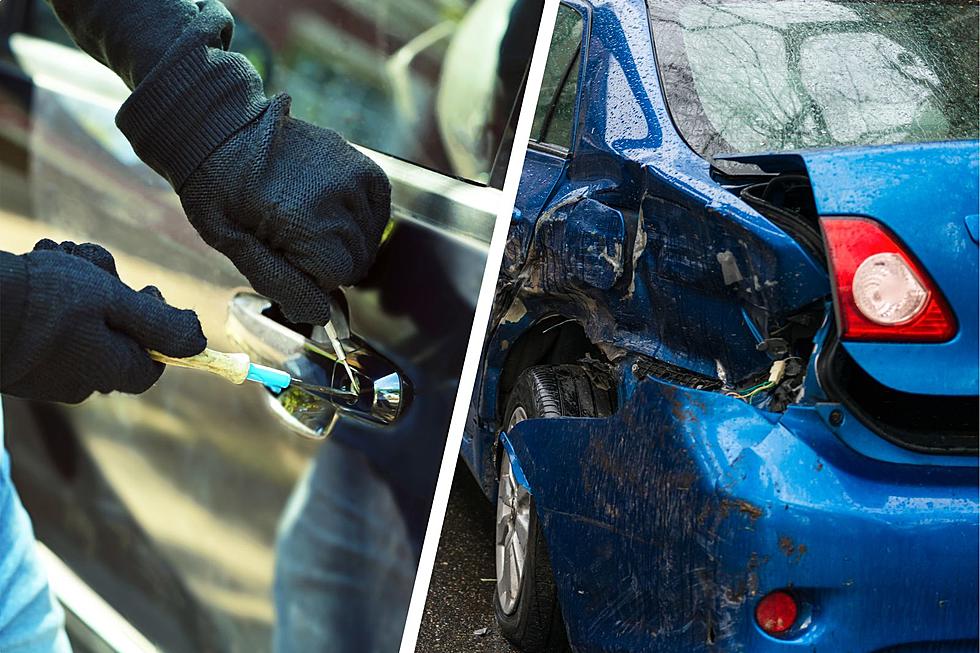 As Auto Theft Goes Down from 2022 in Colorado, Hit and Runs Increase
Canva
Colorado State Patrol (CSP) has good and bad news for the Centennial State.
In a May 18 press release, the agency announced that auto theft incidents in Colorado have declined significantly since last year. Incident reports for the first quarter of 2023 have decreased by 22%, putting the state near where it was in 2020.
This is welcome news, considering Colorado has previously ranked No. 1 in the U.S. for vehicle theft. However, CSP says this doesn't mean residents should let their guards down.
"The noticeable decline of auto theft is a testament to the resiliency of our citizens and the collaborative effort of many law enforcement and key partners across the State," said CSP Chief Matthew C. Packard in the release. "However, now is no time to rest and relax your vehicle securities. CATPA (Colorado Auto Theft Prevention Authority) and Colorado State Patrol ask you to continue to stay in this fight to reduce auto theft and overall crime in your communities."
"Overall crime" also includes hit and runs, something that — in a May 23 press release — CSP revealed is on the rise.
The release noted that hit-and-runs in Colorado have increased by 22% since last year, and the agency is still working to solve three open cases from the first quarter of 2023.
"If you hit a vehicle, a person or another piece of property, don't panic," said Chief Packard. "Operating out of fear will only worsen this situation."
Leaving the scene of an accident only leads to increased charges or points on a license, CSP said. When in an accident, the agency asks that residents stay on the scene, check for injuries, and call 911.
PHOTOS: Worst Northern Colorado Crashes In Last 5 Years
5 Most Dangerous Intersections in Fort Collins