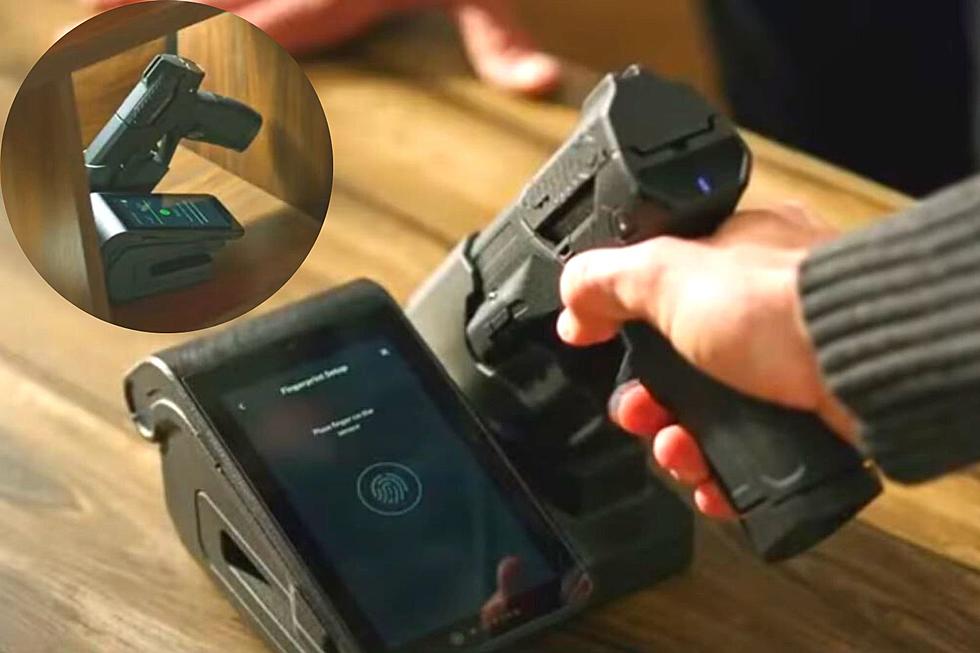 Colorado Company Releases First-Ever Fingerprint Smart Gun
KTVU Fox 2 San Francisco via YouTube
The number of inventions from right here in Colorado is astounding. Some products that were created in the Centennial State include OtterBox phone cases, a self-driving lawnmower, and everyone's favorite plastic shoes, Crocs.
However, a new invention from a Colorado company that was released this past week has garnered just as much praise as it has skepticism. Keep scrolling to learn about Colorado's Biofire and the company's new smart gun.
Colorado Company Releases First-Ever Smart Gun
These days, big brother is everywhere. Like it or not, we're constantly being monitored by cameras and audio recording devices, some of which even spend all day in our pockets.
Now, the Colorado-based company Biofire has released a special type of firearm that is only able to be fired by its owners.
The smart gun uses fingerprint and facial recognition technology to confirm the identity of the owner before it is able to fully function.
Multiple users can be enrolled to use the weapon, and the guns are fully customizable on Biofire's website. 
The company set out to create a product that would ultimately save lives, ideally keeping the firearms out of the hands of criminals while simultaneously reducing the possibility of accidental shootings.
According to the company's website, Biofire is "a team of gun owners, engineers, and parents developing innovative new solutions to keep our loved ones safe." The company also lists organizations such as NASA, Army Futures Command, and Aimlock as affiliated with Biofire.
Time will tell if the product will take off or not, but it's undoubtedly an interesting idea.
Colorado's Self-Driving Lawnmower will Blow Your Mind
A Colorado company has built a self-driving lawnmower that may become available to landscapers across the country soon.
Check out the Headquarters of Colorado's Otterbox Company
Take a look inside the headquarters of phone case company Otterbox, which has its origins and current location in Colorado.
10 Awesome Things Invented in Colorado
Life is a little bit sweeter and whole lot simpler thanks to these inventions from Colorado: