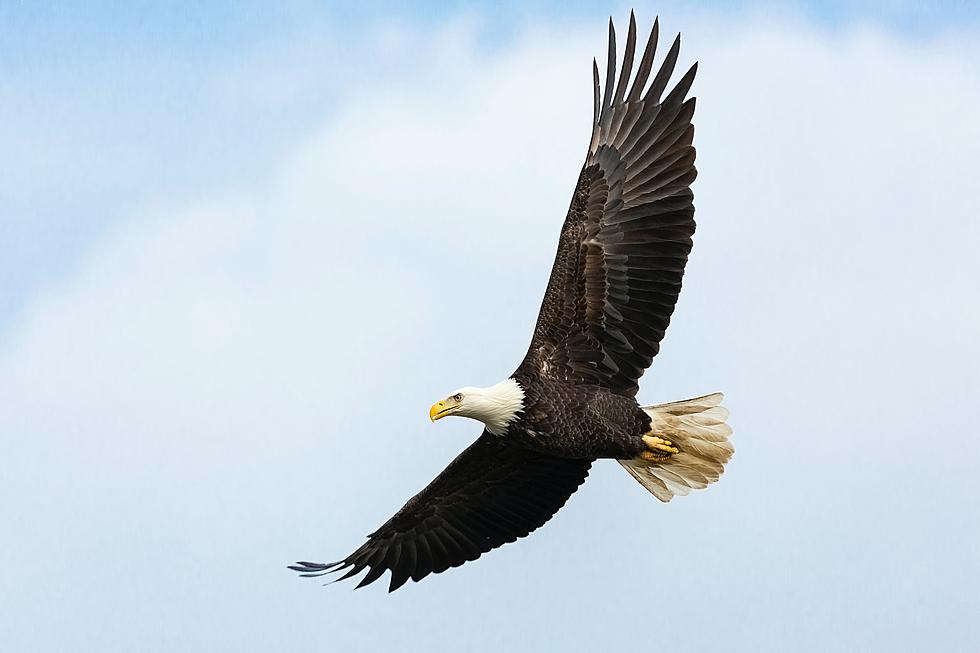 Colorado Seeing Worst Avian Flu Outbreak Ever, 4 Bald Eagles Have Died
Mathew Schwartz/Unsplash
Some of the biggest, most beautiful birds in Colorado have become victims of the massive outbreak of the Avian flu.
Most people have heard about Colorado poultry farmers having to destroy their entire flocks. Some have heard about the thousands of snow geese in Colorado that have died. However, it seems very few of us realize this historical Avian flu is killing off some of the most impressive and cherished birds to call our state home.
On Dec. 16, 2022, the Coloradoan stated numbers from the Colorado Department of Agriculture reporting that 27 raptors in Colorado had tested positive. The 27, at that time, were comprised of 12 red-tailed hawks, eight great horned owls, four bald eagles, and three turkey vultures.
The numbers are frightening. As of Jan. 13, 2023, the Department of Agriculture reports 6,246,700 commercial chickens have been affected in Colorado. Yes, you read that right, more than 6 million chickens just in Colorado.
One concern is the hundreds of bald eagle nests along waterways where geese and other waterfowl have been dying in large numbers. The Avian flu is spread quickly through saliva, feces, and infected carcasses.
The Rocky Mountain Raptor Program located in Fort Collins is on the front line of this outbreak in Colorado. The staff has been using protective suits and other PPE to try and keep from spreading this very contagious disease to more birds. The Rocky Mountain Raptor Program 30th Anniversary Gala is coming up if you want to learn more about their work and support their mission.
Colorado is actually home to the National Eagle Repository. This facility in Colorado is trusted with respectfully handling the remains of these most respected majestic creatures.
Photos: 10 Reminders to 'Leave No Trace' in Colorado
11 Most Common Spiders in Colorado