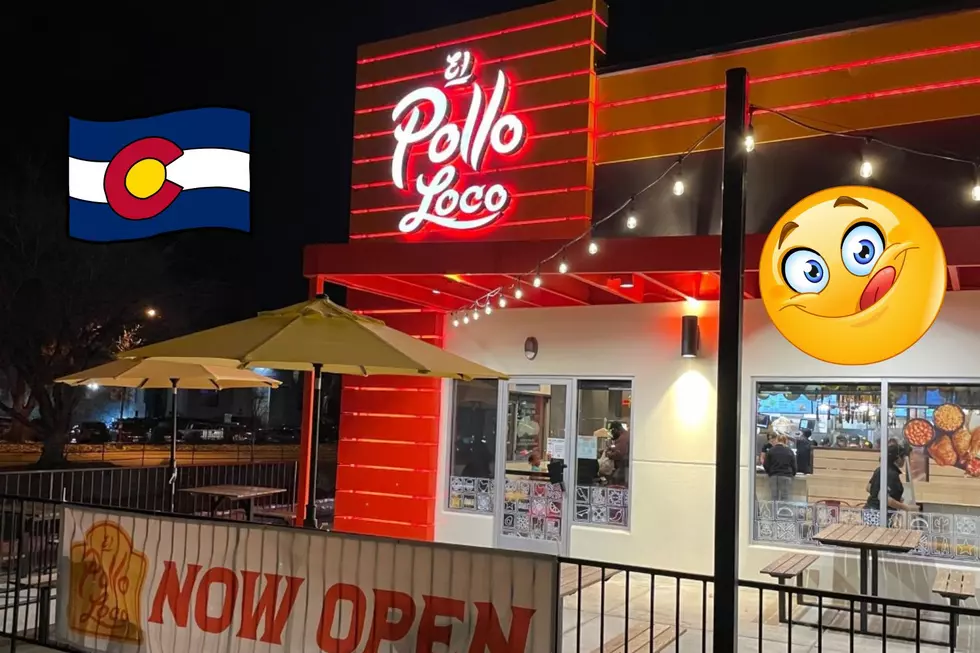 Colorado's 1st El Pollo Loco Now Open. Worth The Drive?
BR TSM
Colorado's "first" El Pollo Loco is finally open and serving up that delicious fire-grilled chicken. Is it worth the drive?
El Pollo Loco In Colorado Is Now Open
You are correct, El Pollo Loco used to have locations in Colorado but it's been a while since their last Colorado location closed down for good. After announcing its glorious return to Colorado earlier this year, El Pollo Loco's only Colorado location is now open and ready to serve you.
El Pollo Loco Colorado Review
My family and I were in town the week right after they opened and popped in to give the returning franchise a go. Was it as good as it is when we dine with them in California?
Colorado's 1st El Pollo Loco Now Open. Worth The Drive?
We stopped by Colorado's only El Pollo Loco location to check things out right after they opened their doors. How was our trip?
This Hidden Colorado Breakfast Gem Is One Of The Best Around
Gabe's Cafe, a local Colorado restaurant, might be the best in the state when it comes to breakfast.
This Awesome Colorado Hidden Gem Donut Shop Is "Off The Hook"
Ever heard of Landline Doughnuts? This cool, locally owned hidden gem donut shop in Longmont, Colorado was a real treat to find! An extremely cool vintage vibe, full of tasty treats, and vintage "landline" phones all over the shop. And yes, they work.