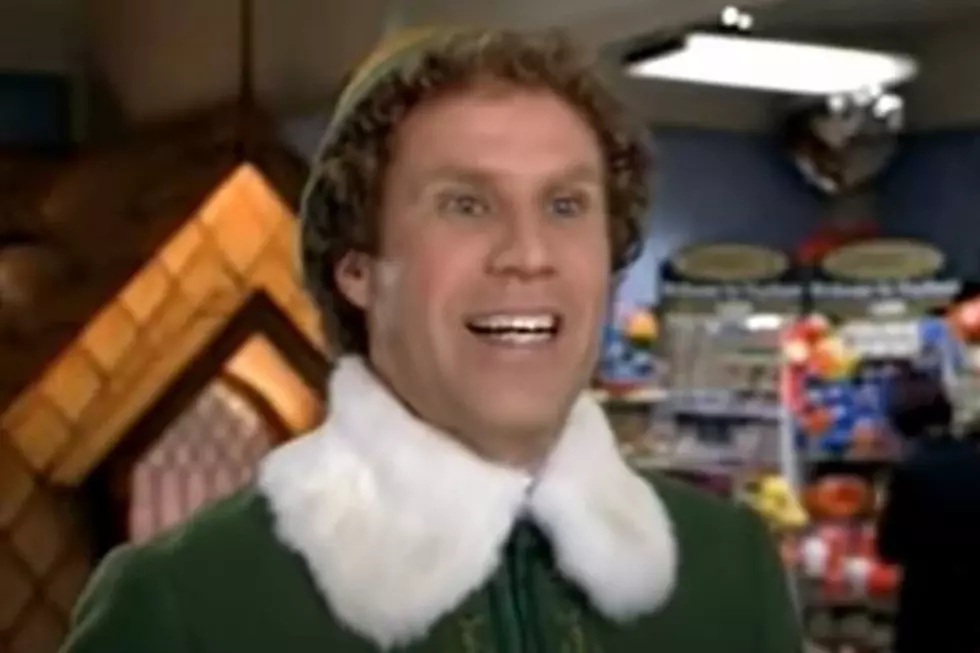 You Know Him: 'Elf' in Fort Collins/Greeley Theaters Dec 2 thru 8
YouTube/Buddy
You don't have to pass through the seven levels of the candy cane forest to see Buddy the elf this holiday season. The 2003 Christmas classic is going back on the big screen; just big enough for that giant, syrup-loving goofball.
in 2003, Will Ferrell, Zooey Deschanel, James Caan, Ed Asner, Mary Steenburgen, and Bob Newhart stole the world's hearts with the zany heart-warming comedy. It will be a fantastic holiday "adventure" when you see it again.
It won't like you'll be having to travel passed through the seven levels of the candy cane forest, and through the sea of swirly-twirly gum drops to get to one of the 'Non-Bistro' Cinemark Theaters in the Fort Collins area, so this is almost a "Must-Do" for the holidays. "Elf" ranks among one of the best Christmas movies of all time; it would take a cotton-headed ninny-muggin to miss this.
There are dozens of great scenes in "Elf," from when he congratulates the coffee shop, to when New York City joins in singing "Santa Claus is Coming to Town" to re-energize Santa's sleigh. Syrup. The duet in the bathroom. The snowball fight. The list goes on an on. The story of an orphan reconnecting with his dad. The boy, now a man, who's an elf. It's classic.
I don't think Faizon Love gets nearly enough "love" for his portrayal as the boss at Gimbels. Like a role he was born to play.
Make work you favorite. Work is your new favorite.

 
"Elf" will be playing at the Cinemark Theaters (on Timberline in Fort Collins, by the Greeley Mal in Greeley) from December 2 through December 8.
TICKETS
$8.25 before 6 p.m.
$10.25 after 6 p.m.
You know what you'll be saying if you miss it.... "Son of a nutcracker!"
Colorado Locations That Dumb and Dumber Were Filmed In
The classic comedy film Dumb and Dumber was largely filmed in Colorado.
28 Random Historic Photos from Around Colorado
Colorado
's history runs deep. From pioneers making their way across the United States to gold prospectors searching for riches, you'll find
the state's historic past
no matter where you look.
Take a gander through these photos from black and whites, to hand-drawn sketches of historical events.