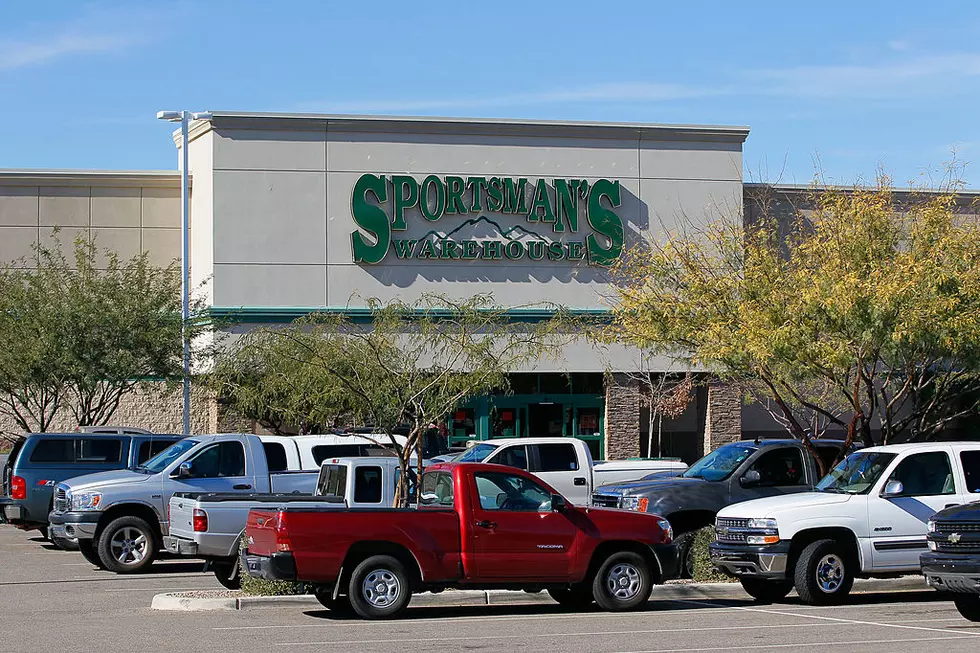 Popular Sporting Good Store Opening in Montrose Colorado
Getty Images
When you live on the Western Slope of Colorado, it's more than likely that you enjoy camping, fishing, hiking, boating, hunting, and more. If you enjoy all of these, there's good news with the arrival of Sportsman's Warehouse in Montrose.
If you didn't know about Sportman's Warehouse it was founded in 1986 in Midvale Utah. Recently, Sportsman's Warehouse was acquired by Great American Outdoors Group, the same that owns Bass Pro Shops and Cabela's. We will be celebrating this Saturday, November 5 as we broadcast live on 94 Kix Country from 12 to 2 p.m.
You can choose from camping, hunting, shooting, fishing, outdoor cooking, ATV accessories, knives, electronics, and clothing. And don't forget the much-needed footwear. I'm in need of some new traction-control boots, and new hiking-type shoes.
On Saturday, November 12 we will broadcast live also on 104.5 KUBC Gold from 12 to 2 p.m. also. With the Holidays upon us, there will be plenty of shopping at Sportman's Warehouse for your outdoor enthusiasts.
There will be gift card drawings, a big sale, and more. Hope to see you at 3451 South Rio Grand Avenue Unit C in Montrose this Saturday from 12 to 2 p.m.
Grand Junction Businesses We Miss The Most Over the Years
Was there a store or restaurant that closed down in town and it just left you heartbroken? Tell us the name of that business. Was it located in Grand Junction? If not, please tell us where. Scroll on to see which businesses you told us you wish we could bring back to western Colorado.
Downtown Grand Junction Businesses of Yesterday
If you stop and think about it, several of the business pictured above are still up and running. Most of these photos were taken in the 1950s. Almost 70 years later, many are still going strong. Sure, some have moved to new locations, but others, Quincy's for example, are right where they've always been.
25 Grand Junction Businesses We Wish Could Come Back to Town
Stroll down memory lane with us as we look at Grand Junction businesses from yesteryear that we wish we could bring back to town here in 2021.