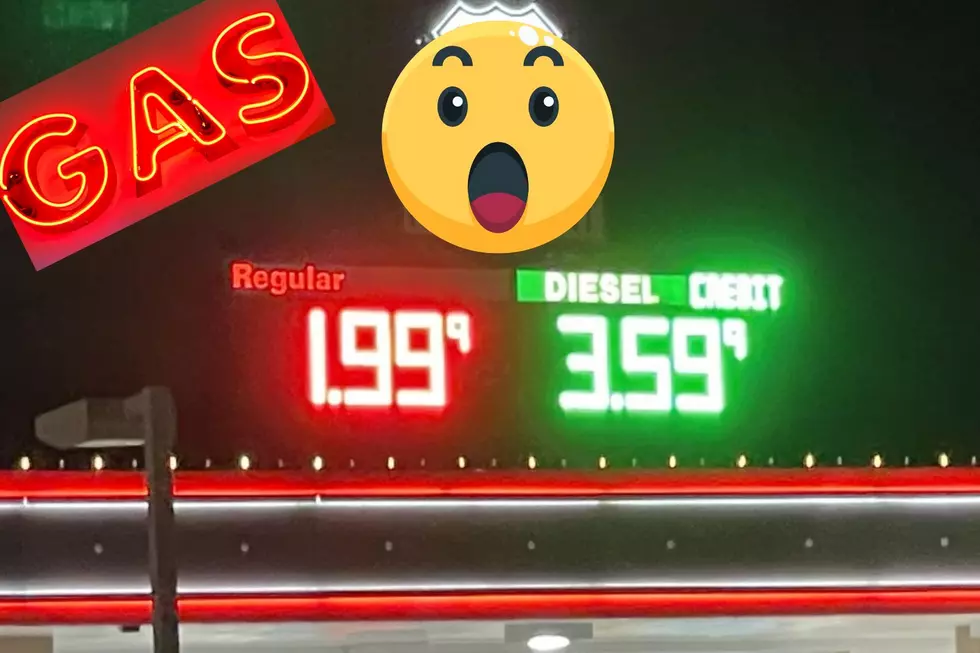 This Colorado Gas Station Off Of I-25 Has Gas Under $2
Big Rob TSM / Canva
As gas prices continue to fall all over the country, the gas wars continue at this I-25 exit in Colorado and you can now get fuel for under $2 a gallon. No, that's not a typo. Time to fill 'er up. 
Cheapest Gas In Colorado 
Earlier this year, not just in Colorado, but everywhere, gas prices soared to heights never seen in our great state. You could easily drop over $100 to fill up your gas tank around Northern Colorado this summer which hurt a lot of folks' pocketbooks. Prices, in general, are up across the board, not just on fuel, but that one hurt the most for many. If you're in the Longmont, Firestone area though, you've found some relief since the "gas war" started back in the summer with prices consistently lower than almost anyone around by almost a dollar. It's now the lowest we've seen in months and we're all for it. 
Where Can You Get Cheap Gas In Colorado? 
Right at exit 240 on I-25 in the Longmont, Firestone area, you'll find four different gas stations all fighting over who's going to get your business. The owners and operators of the four stores have admitted to losing money over this war of who can provide the lowest gas prices, but your business is more important to them so they're all in. Plus, if you're next to a gas station with gas a whole dollar cheaper than you, whom do you think they're going to choose? Don't really have an option but to play at that point. 
When I went there just last night, gas was $1.99 at Phillips 66, with the other 3 within that range, around $2.14. So, at least as of this morning, you have four different options to fuel up for around $2 a gallon. Full disclosure though, these prices are constantly changing and adjusting, and you don't always get lucky, but even if it's not $1.99 or even $2.14 like last night, it'll still be cheaper than almost any other gas station between there and Northern Colorado. It's about $3 at the gas station across from the radio station in Windsor. 
12 Unique Hidden Gems in Colorado You Can Visit
Take virtual tours of 12 extremely unique stores, museums, and other places in Colorado that you can visit.
25 Types of Drivers You'll Encounter in Colorado
You'll encounter all kinds of drivers on Colorado roads – here are 25 of them.