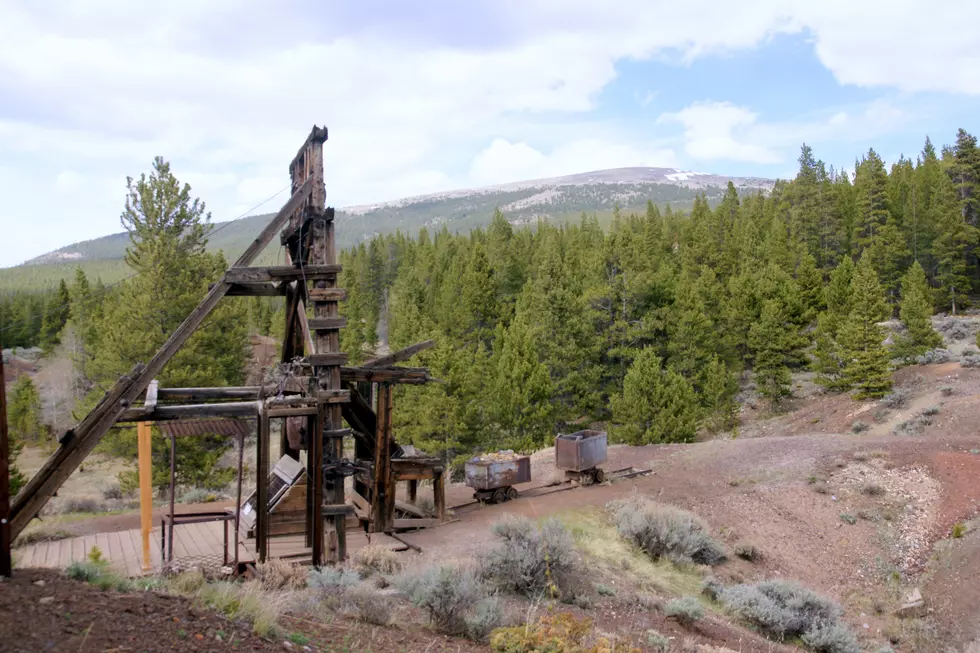 Travel Back in Time at Colorado's Historic Matchless Mine
Getty Images/iStockphoto
Colorado has a rich mining history that dates back to 1858. The industry was booming in the state during the nineteenth and early twentieth centuries and at that time, mining contributed massively to Colorado's successful economy
A majority of Colorado's mining towns were located in the mountainous central and southwest parts of the state. There are still quite a few active mines throughout the Centennial State and plenty of abandoned ones as well. Deserted mines serve as important reminders of the industry's long history here.
Leadville's Matchless Mine is still standing to this day and is considered to be a true legacy of the American west. The destination provides a great glimpse at how one of the most successful mines in the era once operated.
Silver tycoon, Horace Tabor, purchased the Matchless Mine in 1879. The famous mine was a part of the Leadville Mining District and under Tabor's ownership, was one of the richest silver producers of the time.
However, the mineral-based business endeavor ultimately resulted in Tabor and his wife Elizabeth "Baby Doe" going broke by the mid-1880s. The declined value of silver, paired with the couple's extravagant spending habits left them nearly penniless. Tabor died in 1899 but his widow continued to live on the property in a superintendent cabin for three more decades. She had optimistically hoped the mine would eventually become a successful producer again, but that never happened.
RELATED: This History Behind this Abandoned Colorado Mine in Chaffee County
In the late 1920s, the property was finally foreclosed and sold to the Shorego Mining Company at a Lake County Sheriff's sale. The new owners allowed Baby Doe to continue living on the grounds but she was found frozen in her cabin in March 1935.
In 1953 the nonprofit Leadville Assembly began to restore and stabilize the structures on-site at the Matchless Mine.
Nowadays, people can visit the historic structure and some of its surrounding buildings. The tours take guests directly to the original mining shaft and provide a look at the headframe that was used to pull ore from the ground. Visitors also get to peer inside Baby Doe's cabin and see where she lived with her daughters after her beloved husband passed away. Additionally, guests get to step inside the No. 6 hoist house, view the powder magazine, plus check the former blacksmith shop.
Mine tours are scheduled between Memorial Day through the end of September, with multiple tour times each day.
RELATED: Drone Captures Amazing Footage of Abandoned Colorado Mine
The historical landmark can be found by taking 7th Street east from Harrison Avenue. Then, following 7th for approximately 1.25 miles. A purple ore bucket on the left side of the road means you've made it to the Leadville attraction.
1883 Colorado' Miner's Cabin is a Rustic Haven
The High Alpine Miner's Cabin is a hidden gem for travelers staying in Alma, Colorado.