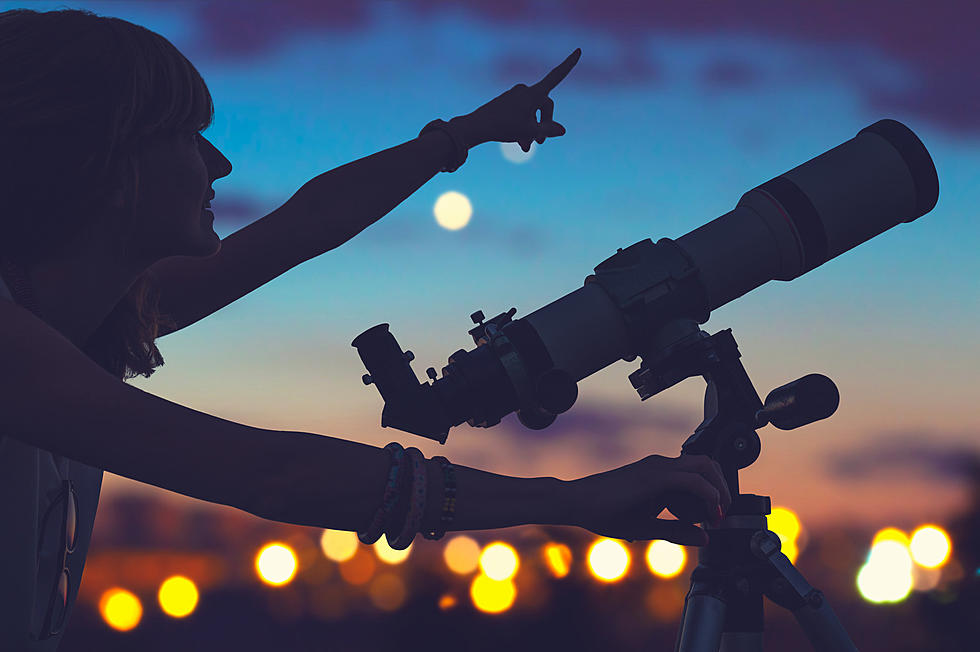 UFO Sightings in Colorado
Getty Images/Thinkstock
I had a friend many years ago that believed in UFOs. He probably even thought he had once been abducted by aliens. He had a very bizarre sense of humor, and sometimes you couldn't tell if he was joking or not.
With all the recent UFO activity in the news, he'd be having a heyday about it. Maybe he knew more than I thought.
The weather balloon, followed by several more UFO sightings, in just the past few weeks, makes me wonder how often people in Colorado see unidentified flying objects. Whether you call them a UFO, or a UAP (unidentified aerial phenomena), it would be interesting to see one.
What is the best time and place to see a UFO? I'm no expert, but I would think the best time would be when it's dark out, and when you are away from any city lights. We live out in the country, where there are no lights, and at times it is extremely dark. Maybe I should go out and look up more often.
I didn't realize there was even a place that collected reports on UFO sightings. But there is. The National UFO Reporting Center has evidently been in operation since 1974 and has collected over 150,000 reports of sightings. You can even file a report on their website. I found it interesting that their data bank includes sightings from as far back as 1400, and there are plenty of reports from all over Colorado included in their data.
I also didn't know about the UFO Watchtower in Colorado. It's located near Hooper, Colorado, and really not too far from the Great Sand Dunes National Park, and I would think there have probably been sightings there as well.
The UFO Watchtower seems like it would be a fun place to visit.  According to the Only In Your State website, the UFO Watchtower seems like it might be a fun roadside attraction to visit. It supposedly has alien memorabilia, and something called a healing garden, where visitors are asked to leave items in exchange for good energy.
Who knows. You might even see an actual UFO while you're there. I'd be ok with that, but only if the aliens are non-threatening.
UFO Sightings in Colorado
UFO Sights from All Around Grand Junction, Colorado
National UFO Reporting Center Photos From Colorado 2022
The following images are courtesy of the National UFO Reporting Center. All images come from locations around Colorado for the calendar year 2022. The one exception would be a photo dated December 30, 2021.
Not all sightings reported to the
National UFO Reporting Center
include photos. Most do not. Of the photos shared, many are of low quality. The images shared here represent some of the better captures shared on the site.