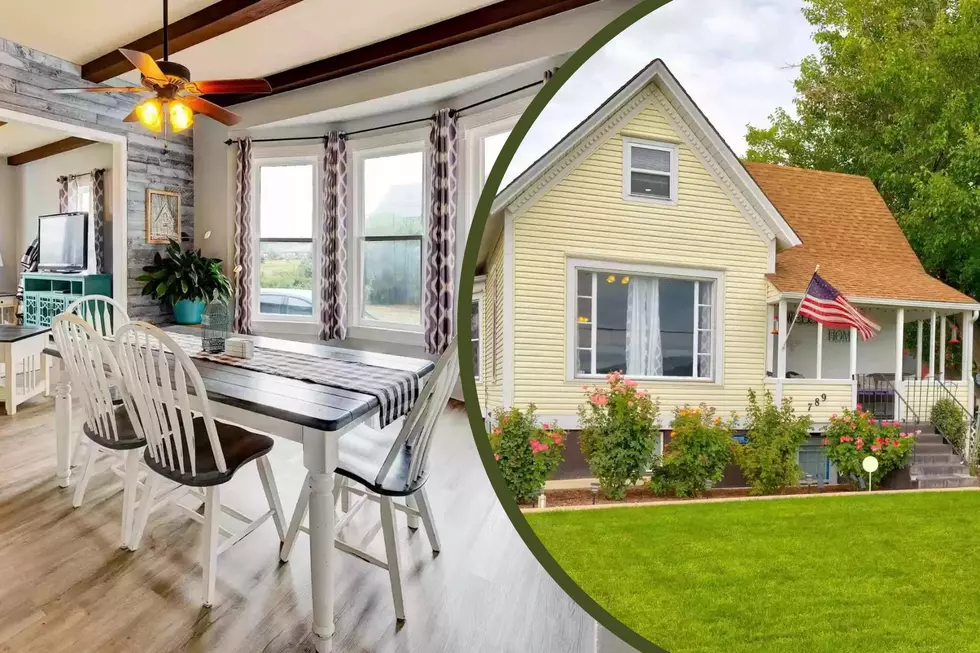 112-Year-Old Grand Junction Farmhouse With Chicken Coop for Sale
Elizabeth Blevins with Exp Realty, Realtor.com
This farmhouse in Grand Junction has five bedrooms and two and a half bathrooms. The over 2,300 square foot house boasts views of the Grand Mesa as well as the Bookcliffs.
There's plenty of space for relaxing and hosting parties in the backyard as there's a front and back porch, lots of patio space and an enclosed seating area. The farmhouse's backyard also has a shed and chicken coop too.
The Grand Junction home was built in 1910 and is made up of two stories as well as a basement. The house is located just minutes away from Canyon View Park, Mesa Mall and the Connected Lakes section of the James M. Robb Colorado River State Park.
This house has no HOA and comes with a one-year long home warranty. Here's a look inside the 112-year-old farmhouse that could potentially be yours for $3,000 a month.
112-Year-Old Grand Junction Farmhouse With Chicken Coop for Sale
The 2,300-square-foot farmhouse was built in 1910.
30 Pictures of Grand Junction Houses That Are Over 100 Years Old
These Grand Junction homes are over a century old.