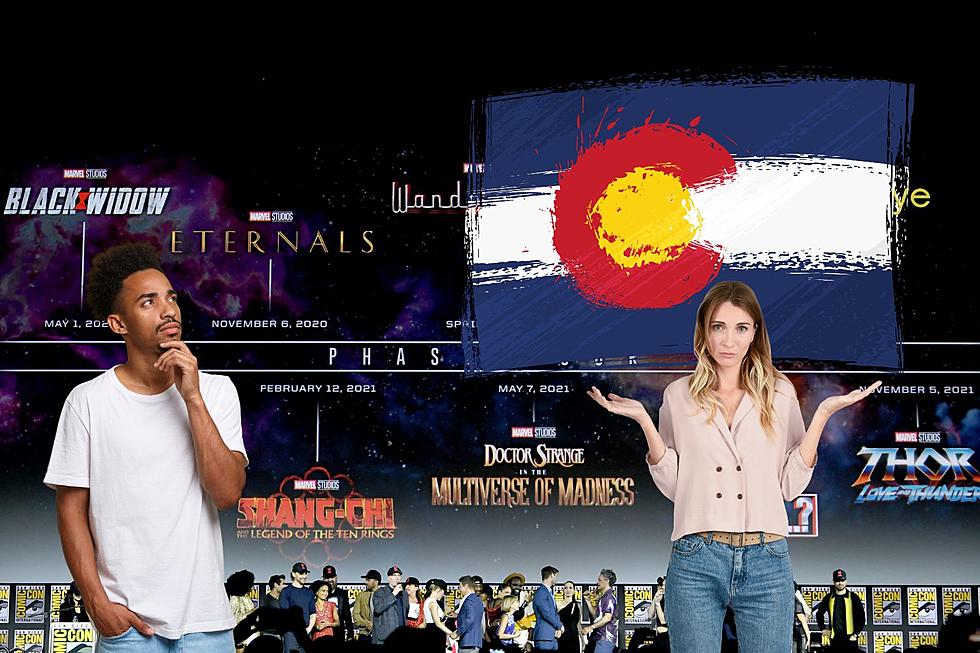 Colorado's Favorite Marvel Movie May Surprise You
Canva Pro / Getty Images
Unless you've been living under a rock for the last decade or so, it's safe to say that you already know more than you probably want to about the Marvel Cinematic Universe. From the humble beginnings of 2008's Iron Man to the record-breaking epic that was 2019's Avengers: Endgame, movies about Marvel's men-in-spandex have now become the centerpiece of the moviemaking industry.
What was at one time niche is now so popular that there are well-funded websites that are dedicated to talking about nothing else. Let's put it this way: your aunt knows who Iron Man and Black Widow are, now, and that's just ridiculous.
With the MCU so prevalent these days, and with more than 32 movies and TV shows that already exist, everybody has a favorite. Even if you don't like super hero movies, you have a favorite Marvel movie; it's 2002's Spider-Man, but you have it nonetheless. Colorado, as a whole, is not immune to this syndrome, either, so it's safe to assume that we have a collective favorite film of our own. I mean, why else would I be writing this?
Luckily, The Loupe was able to determine every state's favorite Marvel movie. They looked at how often each state searched for each movie online. The most popular movie in most states was actually a tie, between Black Panther and Avengers: Infinity War, both of which were searched for the most in in 7 states and D.C. Tied for second place with 6 states were Doctor Strange in the Multiverse of Madness and the aforementioned Avengers: Endgame.
So, which Marvel movie does Colorado prefer? That honor belongs to Captain Marvel, which is a trait we share with New Mexico and Wisconsin, of all places. The biggest loser in this listing turns out to be The Mighty Thor, as literally zero states seem to be looking for any of his films. That's a shame, too, because Kenneth Branagh's original Thor was, quietly, the best of the original MCU movies.
You can find the complete list of every state's favorite Marvel movie here.
Every Marvel Movie Ever Made, Ranked From Worst to First
From the Captain America serial to Spider-Man: Across the Spider-Verse, we ranked the entire history of Marvel at the movies.
Across the Spider-Verse: The Coolest Easter Eggs
The best Marvel and Spider-Man references in Spider-Man: Across the Spider-Verse you might have missed.
Movie Actors Who Used Body Doubles For Nude Scenes
Seeing is not always believing when it comes to movie sex scenes...