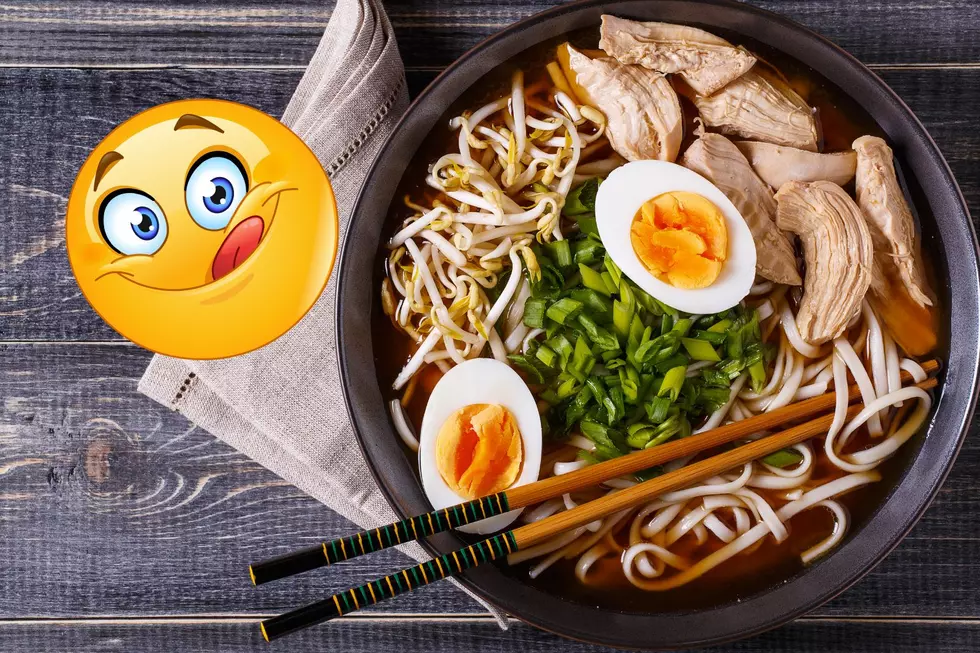 Colorado Food Lovers Are Raving About This Amazing Ramen Restaurant
Canva
Look out, microwaved ramen, because this Colorado ramen restaurant has local food lovers really buzzing. Is it the best ramen restaurant in Colorado?
Is This The Best Ramen Restaurant In Colorado?
While I'd never claim to be an extraordinary chef, I can certainly whip up a mean bowl of ramen noodles. It's not that hard, right? Smash the bag, put it in a bowl of water, hit start on the microwave, and in less than 5 minutes, you're blowing on some hot ramen noodles. I used to cook them on the stove but I got too impatient, can you relate? Ramen has gotten so popular that to the surprise of some, there are restaurants dedicated entirely to this tasty entree. In fact, there's one specific ramen bar in Colorado that people are really digging on.
Jinya Ramen Bar In Colorado
Located in Downtown Denver, Jinya Ramen Bar has quickly become a destination location from all over Colorado to try their amazing ramen dishes and all of the other tasty dishes they offer. With a description like this, how can you not wanna drop everything and go right away?
Slowly simmered for more than twenty hours, each of our six signature broths balances flavors from whole pork bones, chicken and vegetables with just the right amount of bonito, dashi, miso, kombu, and other classic Japanese ingredients. The result is a rich broth that is thick, full-flavored, and unforgettable.
Here are some pictures of some of the awesome food you can partake in when you visit.
Food Pictures From Jinya Ramen Bar
OK, this puts my microwaved ramen to shame.
Clearly, I need help with my home recipes...
Looks soooo good.
Not a ramen fan? They've got some other tasty things to chow down on too.
These look super tasty!
I need this in my life...
Hungry yet? Who knew ramen could be so fun? These places look super tasty too...
30 Of Northern Colorado's Top Rated Mexican Restaurants
One thing to know about Northern Colorado... there is no shortage of Mexican restaurants in our area - great ones too.
If you've got a craving for a seriously mouthwatering Mexican meal, consider checking out one of the 30 highest-rated Mexican restaurants in Fort Collins, Loveland, and Greeley - according to
TripAdvisor
- to best satisfy your craving:
Explore an Abandoned Colorado Restaurant in the Middle of Nowhere
WARNING: Under no circumstances should you enter this property. By doing so you risk bodily harm and/or prosecution for trespassing on private property.
An abandoned restaurant in a very rural part of Colorado sits empty, with the only signs of life being a dead owl and hornets.