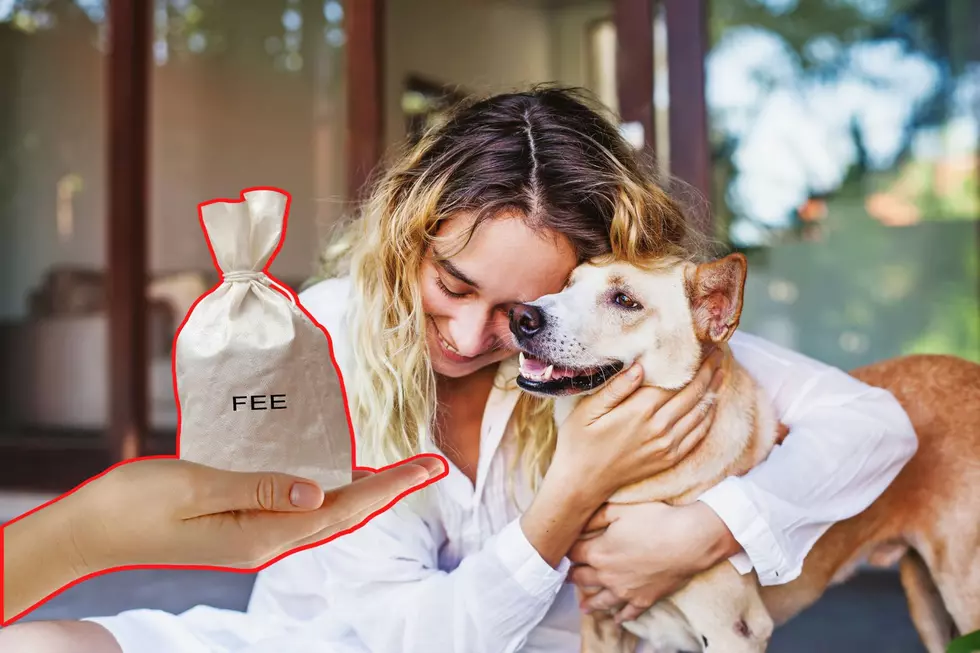 Could Pet Fees for Colorado Renters Become a Thing of the Past?
Canva
Let's face it, paying rent is no fun. It's always going to take a big chunk of your paycheck, and it's even more if you have a pet.
However, a new bill has been introduced in Colorado that, if passed, would eliminate pet deposits and pet fees. Keep reading to find out what could possibly be on the horizon for you, your pet, and your wallet.
What is Colorado's New Pet Fee Bill?
The bill, known as House Bill 23-1068, was introduced to the Colorado House of Representatives this past January 19th, 2023 by Representative Alex Valdez.
If passed, the bill would prohibit landlords from imposing pet fees and pet deposits upon their tenants. Instead, a state fund would be introduced from which landlords could receive up to $1000 for damages caused by tenants' pets.
So, what's the motivation behind the bill?
Why has Colorado's New Pet Fee Bill Been Introduced?
The bill was introduced for a number of reasons, first and foremost to give renters some financial relief following steady increases in the cost of living following the COVID pandemic.
In addition, the lawmakers behind the bill aim to see more Coloradans keep their pets rather than be forced to give them up to shelters, benefitting the renters as well as local animal shelters.
It has also been said that the bill is motivated by the overall mental health of pet-owning Coloradans, citing studies that attribute pet ownership to decreases in anxiety and depression overall.
The bill's first hearing is scheduled to be with the Colorado House Transportation, Housing and Local Government Committee this month.
[Westword]
Colorado is Home to the Cutest Golden Retriever Celebration Ever
Did you know that Golden, Colorado has an event in which thousands of golden retrievers attend?
10 Adoptable Senior Pets Currently in Colorado Shelters
In honor of November being National Adopt a Senior Pet Month, here are 10 older cats and dogs that are in need of homes in Colorado.
These Homeless Grand Junction Dogs Need Forever Homes Right Now
If you are an animal lover, you might consider giving one of Grand Junction's homeless pets a forever home this Christmas. Here is a look at the dogs currently available at Roice-Hurst Humane Society.