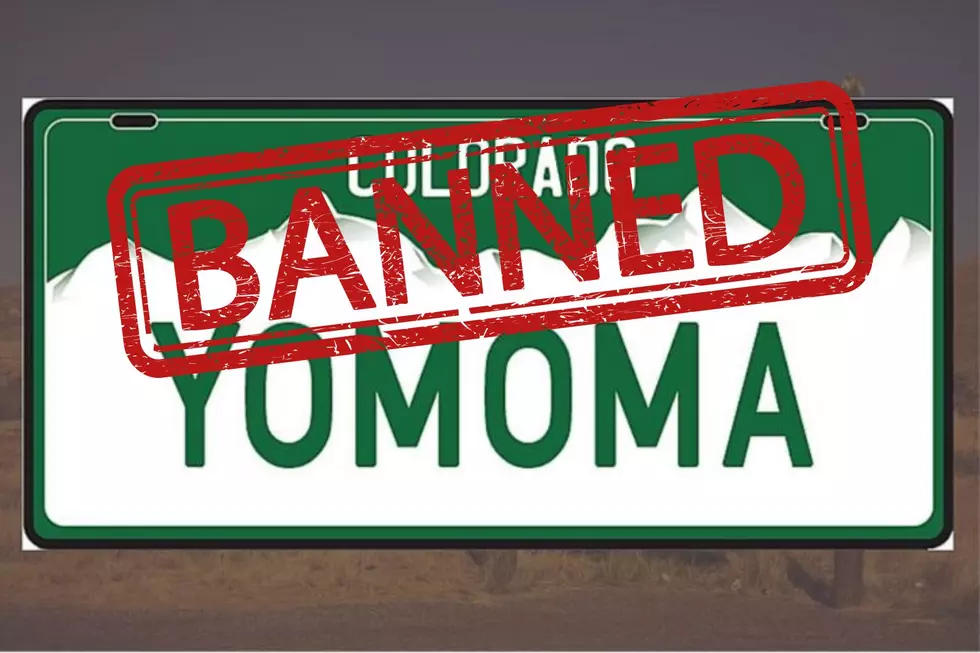 Funny Rejected Colorado License Plates Will Make You LOL
Canva
The State of Colorado's DMV has continued its role as the "Fun Police" to kick off the new year as it released its list of banned and rejected custom license plate options for 2023.
Banned License Plates In Colorado
How many times have you been driving behind someone or sitting behind them at a light trying to dissect their custom license plate? I'll be honest, I've seen some pretty good ones over the years. Sometimes you wonder, or at least I wonder, just how far you could push it when it comes to your custom plates. I mean, you're creative enough to outsmart the people approving these things, right? Might not be as easy as you think...
What License Plates Are Banned Or Rejected In Colorado?
The Colorado Department of Motor Vehicles released its list of "lewd, crude or rude" personalized license plates that have been rejected for the year. While some seem innocent, and would probably be harmless like "SOBERAF" of "LFG," some are certainly pushing the limits and therefore were rejected from even being an option. Some of these are crude but extremely funny. See the full list here and scroll on if you dare... "LOL"
Funny + Obscene Banned Colorado License Plates Will Make You Giggle
Road rage is bad enough. Imagine if you had to pull up behind a car with a license plate insulting you. Luckily, the state of Colorado has banned some of these license plates to make the roads a happier place.
These aren't as crazy but are still banned nonetheless...
Colorado Banned These 'Offensive' License Plates in 2022
Check out some of the 'offensive' license plates that Colorado banned in 2022.
Here are a few more funny ones from 2021...
Rejected License Plates in Colorado From 2021
Here are just a few of the more than 23,000 rejected personalized license plates in Colorado from 2021.