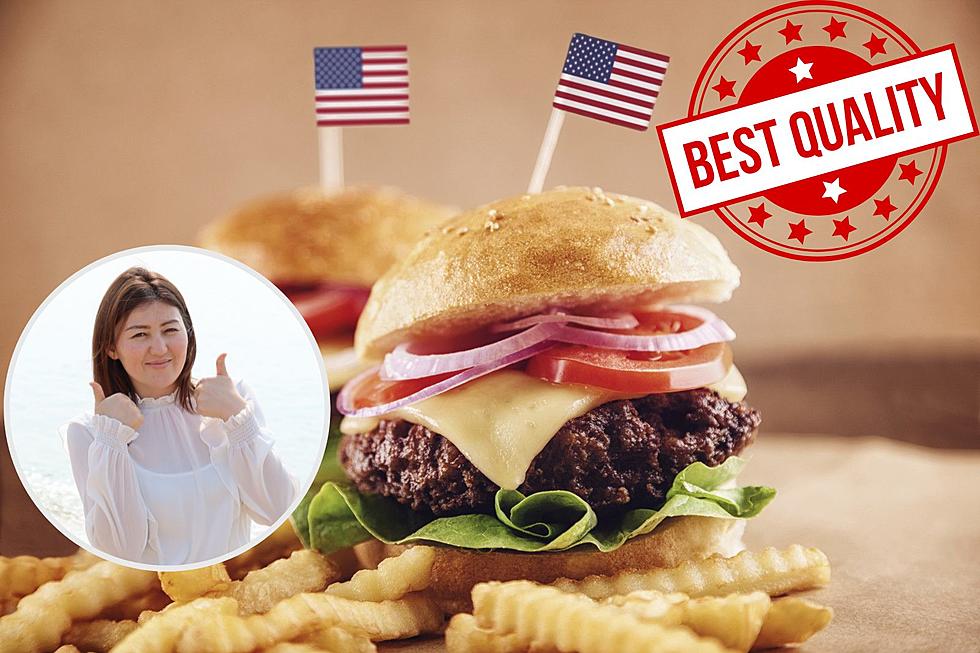 Best Western Slope Burgers According to Google Reviews
NatashaPhoto / Canva
There are very few foods that are as quintessentially American as a good old hamburger or cheeseburger. Unless, of course, you don't eat meat, in which case I'd assume you're not a fan. For the rest of us, however, having a good burger to look forward to could be what gets you through a tough day at the office.
Beloved as they are, burgers are also not that hard to find. There are so many options, in fact, that you can easily wind up forced to choke down a sub-par burger if you aren't careful. Luckily, we live in the age of the internet, and it has never been easier to get an on-the-ground accounting of which burger joints to find, and which to avoid. In an effort to save you some time, we've scoured the Google user reviews of some of the more notable Western Slope burger shops. Below are the top five with the best reviews.
#5: Randy's Southside Diner (Grand Junction) - 4.5 Stars
Rounding out the bottom of the list, we have Randy's Southside Diner in Grand Junction with 4.5 stars. While I have had many a breakfast at Randy's when I'm in town, I can say that I've never had one of their burgers, so I can't vouch for this one personally.
#4: Munchies Pizza and Deli (Fruita) - 4.5 Stars
At number four we have a pizza place, believe it or not. Munchies Pizza and Deli in Fruita currently has 4.5 stars on Google, and before you complain, they actually do sell burgers and sandwiches. They also deliver, just in case you were wondering.
#3: The Goat and Clover Tavern (Grand Junction) - 4.5 Stars
Another entry from Grand Junction, The Goat and Clover Tavern also sits at 4.5 stars on Google. Yes, they do get the nod for third place because they serve beer. Why do you ask?
#2: Bin 707 Foodbar (Grand Junction) - 4.6 Stars
One more for Grand Junction, and this one is fancy. Bin 707 Foodbar has an overall rating of 4.6 stars, and gives you the unique opportunity to enjoy a glass of wine or two with your burger; a concept that I had literally never thought of before.
#1: Crash Burger (Montrose) - 4.6 Stars
Wouldn't you know who won the pony? Montrose's favorite burger joint also happens to be the best-reviewed burger joint on the Western Slope. Crash Burger currently holds an overall Google star rating of 4.6, and if you're local to Montrose, you already know why.
Bonus: JD's Dog Depot (Grand Junction) - 5 Stars
According to Google, the best burger restaurant on the Western Slope is JD's Dog Depot... which is a hotdog cart and has precisely no burgers on its menu. Now, I love a good hotdog, don't get me wrong, but I think the Google machine might've missed the assignment on this one. I don't know about you, but I think this lends support to my theory that AI isn't quite ready to take over the world just yet.
What do you think: are these the best burger joints on the Western Slope? Let us know your opinion with AppChat.
10 Recommendations for Great Tacos in Grand Junction Colorado
Get ready to get your crunch on!
Inside Loveland's Newest Downtown Pizza Joint
The corner of 4th Street and Cleveland in Downtown is now home to a new pizza place.
The Best Restaurants in Colorado for Vegetarians
If you are a vegetarian or vegan, Colorado is a great state to eat in. Front Range or Western Slope, you'll find a great meal in almost every community around the state. Scroll on to learn about 13 great places to eat for vegetarians. Is your favorite place missing? Open our station app and tell us about it so we can share your suggestion with everyone else.