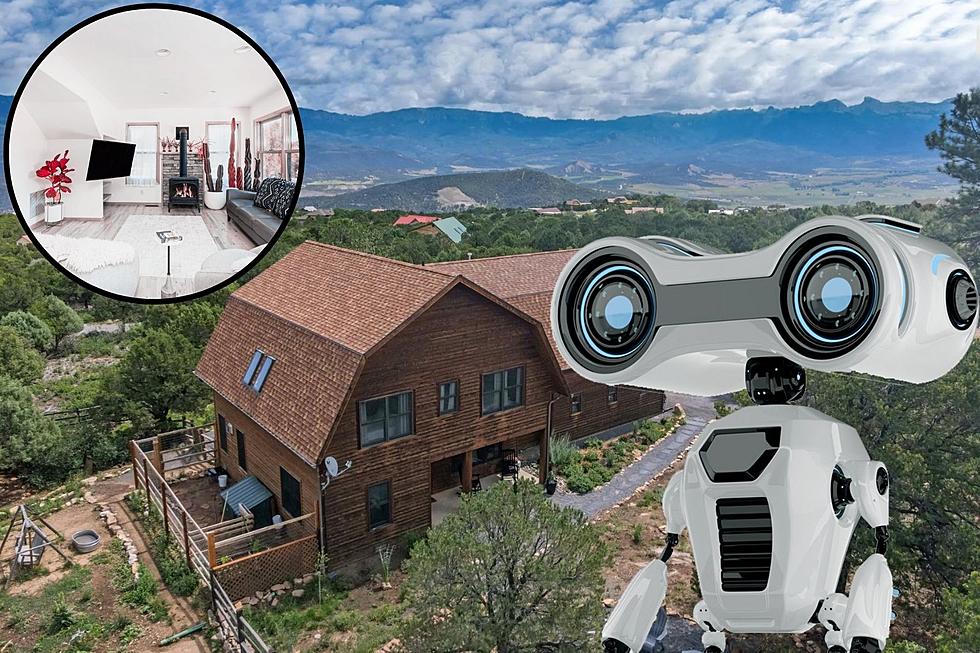 The House of the Future is For Sale in Ridgway Colorado
Canva / Martin Stetina for Telluride Properties
Have you ever seen a really old television commercial? You know the ones I'm talking about black & white, campy announcers, bad acting, and bad advice. If you haven't, the rest of this article might go over your head, because everything I'm about to say is being said in that voice. That's just what this house in Ridgway does to me.
From the color scheme, down to the angles on the walls, everything that I look at on the interior of this house makes my internal monologue say to me, "Welcome to the House of the Future!" Futurama fans know what I'm talking about.
All kidding aside, the house for sale at 787 Pine Drive is quite the looker. While the interior style does make you want to put on your best announcer voice, there's nothing wrong with Brady Bunch-chic. I mean, there has to be a reason that style took off in the first place, right?
Speaking of our fair Brady's, the house also comes equipped with 5 bedrooms and 3 bathrooms, so you have just enough room for your own blended family from the '70s. The views are great, too, so you'll have plenty to look at, as well. To top it all off, you'll be surrounded by hiking and biking trails, and only minutes from the Ridgway Reservoir.
Take a look at the gallery below, and you might just fall in love with the house. If you do, check the listing at Realtor.com.
Ridgway's House of the Future
This house is as pretty as a painting:
This Fruita House's Back Yard is Insane
Beautiful Places in Colorado We Still Haven't Had Time to Visit Yet
For one reason or another, we all have a place in Colorado we have always wanted to see but have not been to yet. Today we are looking at that one destination that has eluded you all this time you have lived in Colorado.