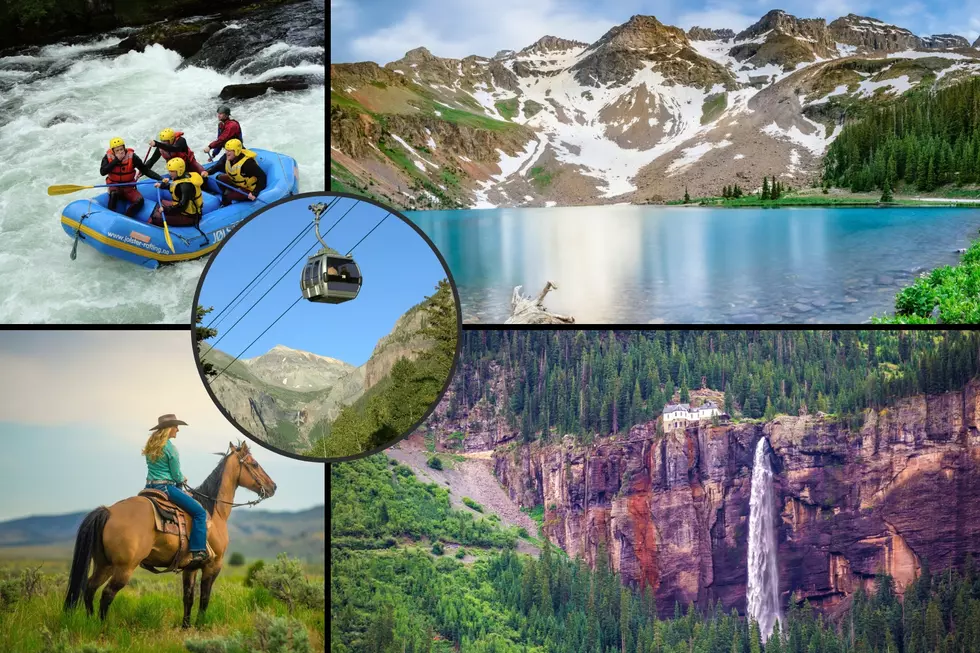 Telluride Colorado Isn't Just for Wintertime, You Can Enjoy Summer Activities Too
Canva Pro
Telluride, Colorado is located in San Miguel County at an elevation of 8,750 feet.
Visiting this community means incredible mountain views and amazing winter activities, but you should also consider how much fun Telluride is during the summer. That's right, southwestern Colorado isn't just for skiing.
Take the Back Way to Telluride, Colorado
You could start down US Route 50 toward Telluride, but during the summer months, you would be missing out on a wonderful drive down through Gateway on 141. You'll travel through some incredible scenery on your way to Naturita and Redvale, then on to Telluride. You can always return to Grand Junction via US 50.
What are Summers Like In Telluride, Colorado?
Summer weather in Telluride can be really nice, but it can also turn quickly. Afternoon showers can send hikers headed for cover, and overnight lows at such an elevation can still drop pretty low at night. Daytime highs in the summer usually top out around 85 so it's very comfortable. However, some summer days may only see highs reach the 50s.
12 Great Summer Activities You Can Enjoy in Telluride, Colorado
What are your favorite summer activities to enjoy around Telluride? Scroll on to see 12 fun things to do the next time you visit the area when there is no snow on the ground. You'll be glad you did. It's beautiful down here.
Telluride Colorado Isn't Just for Wintertime, You Can Enjoy Summer Activities Too
Telluride has been famous for a long time for its blue skies and world-class skiing. However, this gem nestled near the San Juan mountains is also an amazing summer destination with tons of outdoor activities. Scroll on to see all the fun you can have in Telluride during the warmer months of the year.
LOOK: 10 Awesome Telluride Colorado Hikes You May Not Have Done Yet
Have you ever hiked Telluride, Colorado? There are a number of awesome hikes close to town. Here are some of the best hikes according to
Alltrails.com
.
MORE: See Inside Tellurides Incredible Mountain Lodge
Here's a look at the authentic rustic luxury you'll find at Mountain Lodge Telluride, from the rooms to The View restaurant to the pool and so many other amenities.