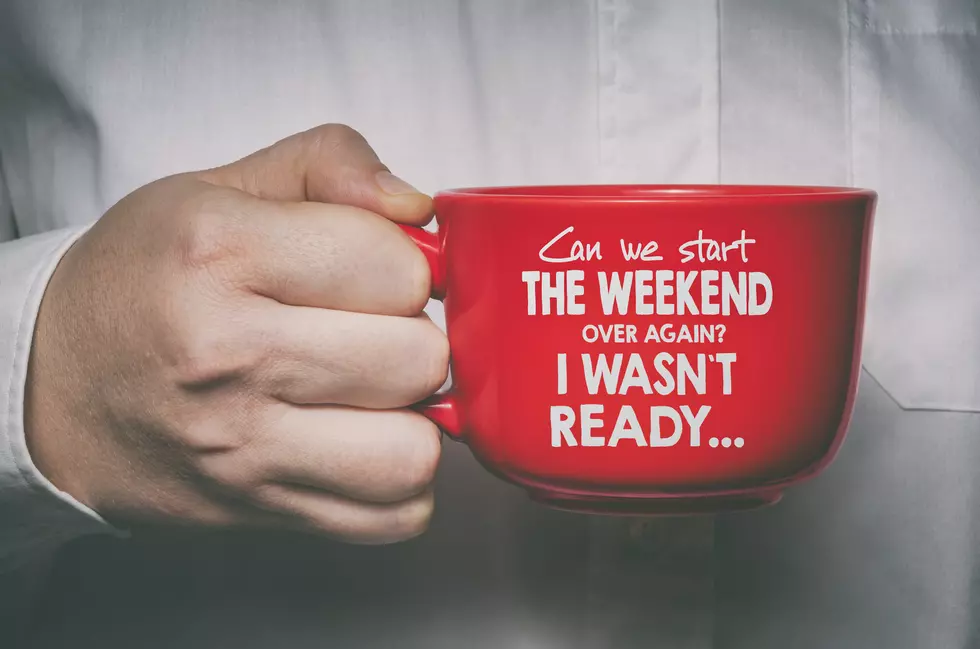 Things To Do If You're Stuck in a Rut in Montrose Colorado
Getty Images/Thinkstock
Sometimes we get stuck in a "rut" at our house, doing the same things week in and week out. With the new year here, maybe we need some sort of change, and maybe you do too.
In the past couple of years, it seems like a lot of people have gotten stuck in their lives. Don't despair – there are a lot of things you can do, right here in Montrose, to add some fun back in.
Even though it's January, why not try a quick game of golf? Whether you're a great golfer or a hacker like me, there are three great courses, in Montrose, to choose from, not to mention several others within a short driving distance. Golfing in January? With our relatively mild winters, it can be a great time to go golfing. My husband and I went several years ago in mid-January, and while there were some snowy patches around the course, it was a perfect time to go.
If you're not into regular golf, you might even be able to take in a game of mini-golf. Cedar Creek RV Park has a course, and I've heard there's one in Lake City as well, though they might be closed for the winter, so that activity may have to wait until spring.
I've watched many movie trailers recently, and there are several I would like to see. You can try a movie at the Fox Theater located in historic downtown Montrose. The Delta Egyptian Theater is another option. In February, they'll be featuring the Banff Centre Mountain Film Festival World Tour, where you can experience some of the best storytelling about adventure and the outdoors.
We've talked before about skiing, and if it's your thing, Montrose is the center of three ski resorts, all about an hour and a half away.  Powderhorn is where our youngest learned to ski a couple of years ago. Telluride is where our oldest learned to ski with her program at school. Monarch is my husband's favorite, though we haven't been there in years.
In downtown Montrose, we have Amazing Glaze. You can paint ceramics or try your hand at canvas painting. They have painted-at-home options and classes too. Best of all you are creating experiences and memories while getting away from the technology and stresses of everyday life.
The Montrose Rec Center is another favorite in our household. You can swim, play basketball or racquetball, go on the climbing wall, lift weights or use the indoor track for walking or jogging.
The Rose Bowl Entertainment Center in Montrose offers bowling. You can also test your skills with axe throwing or have a fun time in their arcade. They also offer birthday parties, and their pizza is pretty good too.
If you get stuck with the same foods over and over again as we do, why not try some of the fantastic fare offered in Montrose? Ted Nelson's Steakhouse and the Stonehouse are both local favorites for a great steak. If you're looking for a great pizza, try Colorado Boy or Pahgre's. Camp Robber has several offerings that I can remember first trying when they were located on Main Street, and I bet they've gotten even better over the years. If you're a fan of sushi, you can find it, in downtown Montrose, at Hiro's. My girls like to go there for the bento boxes at lunchtime. Or, if you're in the mood for Mexican food, Montrose has about 20 restaurants to choose from, including Mimo's, Fiesta Guadalajara, El Jimador, and Tacos and Beer.
If you're feeling stuck, try something new, or again, and you just might find a new favorite, right here at home.
Things to try if you're stuck in a rut in Montrose
25 Fun Destinations Kids Actually Want to Visit in Colorado
Check out this fun list of Colorado destinations that your kids will totally love.
Top 10 Grand Junction Family Restaurants Rated 'Good For Kids'
Check out some of the most popular restaurants in Grand Junction for families. Have no fear, these kids' menus are sure to please.