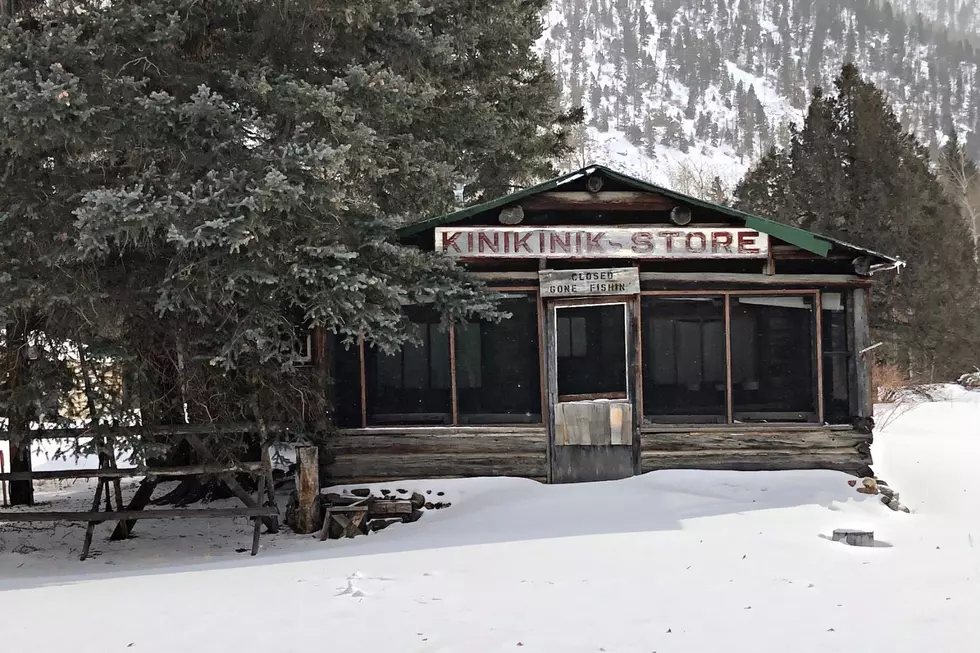 What's the Story Behind the Kinikinik Store in the Poudre Canyon?
Kelsey Nistel/TSM
The Poudre Canyon is filled with interesting sights, sounds, and scenery for miles and miles in every direction. From the rushing river and gorgeous forest views to unique landmarks, there are plenty of places worth pulling off for while driving this stretch of road.
The Kinikinik General Store is one of those places.
The wooden building is situated right off Highway 14, yet it goes unnoticed by many people traveling through the canyon. Those who do stop to check it out might wonder what the story is behind the now abandoned Larimer County location.
Kinikinik was named by early settlers, after a native low-lying plant found in the region. The small unincorporated community pretty much consisted just of the store, a few neighboring summer resorts, and some vacation homes. A fun fact: the Colorado destination is famous for being one of the longest palindromic places in the United States, and in the world.
The Kinikinik Store is located on the east side of Cameron Pass. It's just a short way up the canyon from Archer's Poudre River Resort. Local rancher, Cap Williams, built the store across the road from his main Kinikinik Ranch house. Both the store and the surrounding tourist cabins were constructed from lodge pole logs that were transported down the mountainside in 1901.
During the early to mid-1900s, gas tanks also sat in front of the establishment. Tourists could rent a cabin for the night, stop inside the store and mail a letter, buy provisions or fill their tanks before traveling onward.
However, following World War II, a gasoline shortage took a toll on the resort in Kinikinik. The beloved canyon resort ultimately closed for good by the 1950s.
While the gas tanks are no longer there, the deteriorating store and guest cabins still are, offering a glimpse at what life once was like in the Poudre Canyon.
Take a Peek at the Historic Poudre River Ranch
The sprawling ranch hit the market in July 2022 and remains listed for sale.