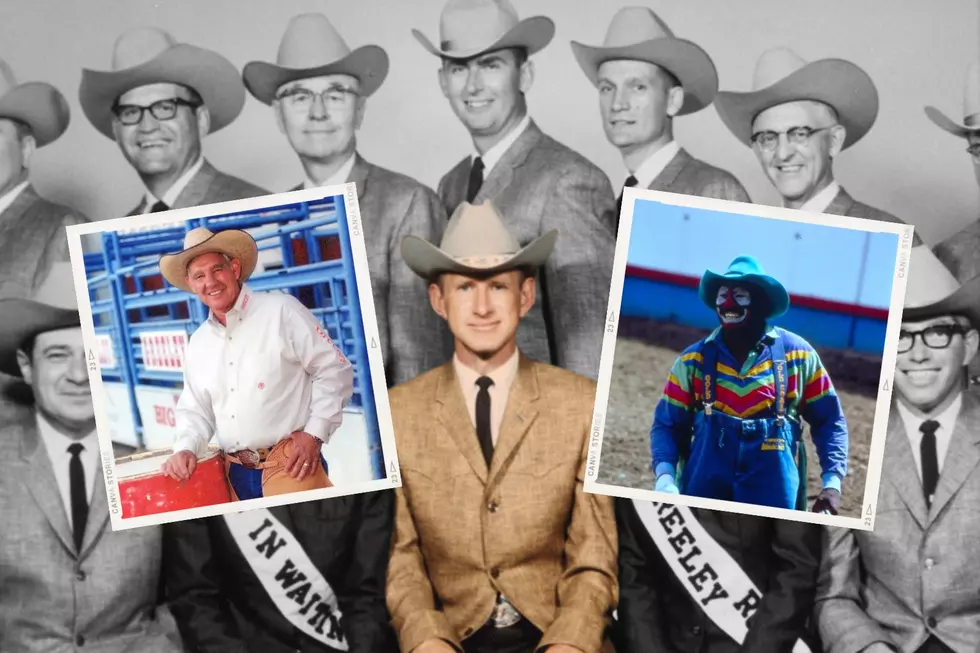 2023 Greeley Stampede Hall of Fame Inductees Include Leon Coffee
Credit: Greeley Stampede - Canva
Soon enough, summer will return in Northern Colorado and so will the 101st annual Greeley Stampede. There are many wonderful people that make the Greeley Stampede a huge success.
To honor these people, the Greeley Stampede inducts certain individuals or families that have made significant and long-lasting contributions to the Greeley Stampede over the course of the last century.
On Wednesday, February 8, The Greeley Stampede announced its 2023 Greeley Stampede Hall Of Fame Inductees.
 

Our community celebration wouldn't be where it is today without their dedication.  The Hall of Fame is our highest honor to recognize those that have stood out and gone above waht was asked of them. We are privileged to have this year's inductees as part of the legacy of the Greeley Stampede.
Said Greeley Stampede Chairman, Justin Watada, in the press release. Adding
We can never say thank you enough to the many individuals that have contributed to the Greeley Stampede over the years.
The 2023 Greeley Stampede Hall Of Fame Inductees
Leon Coffee
Coffee, an iconic rodeo clown and barrel man entertained rodeo audiences at the Greeley Stampede from 1980 to 1998. Leon Coffe is also a ProRodeo Hall of Fame Inductee.
Edgar "Lefty" Bartels
Bartels served as the chairman for the Go West with Greeley Parade from 1964 to 1969. Bartels also served as the General Chairman for the Greeley Stampede in 1970 and 1971. Edgar 'Lefty" Bartels arranged the first military flyover and assisted in the presentation of the first Greeley Stampede night show that took place in 1970.
Joe Vickarelli
Vickerarelli served on the Greeley Stampede Committee over the course of four decades for a total of 14 years and was the Greeley Stampede General Chairman in 1981.
The Greeley Stampede Hall of Fame inductee ceremony dinner will take place at Zoe's Cafe on Friday, April 14. You can join the waitlist to attend the Hall of Fame Banquet through the Greeley Stampede.
Display cases will be placed in the Events Center with information and artifacts for each of the Greeley Stampede Hall of Fame inductees. Recognition of the inductees will also take place on June 25 at the Greeley Stampede during the Pro Rodeo.
Looking Back: The Most Memorable Concerts At Greeley Stampede
The Greeley Stampede turns 100 years old this year so we thought it would be fun to look back on some of the biggest shows and biggest stars to ever hit the Stampede stage over the years
10 Greeley Restaurants Highly Rated On TripAdvisor
Hungry in Greeley and can't decide where to eat?
Allow us to assist - Check out the top 10 highest-rated restaurants in Greeley, courtesy of
TripAdvisor.