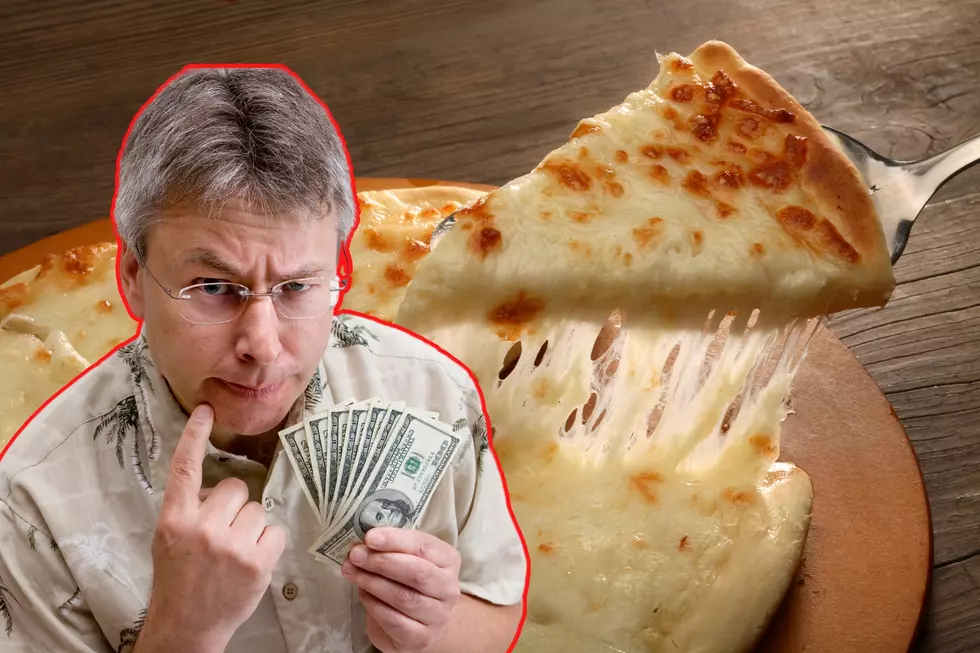 Pizza Cost In Colorado Is High: Where Is the Cheapest Pizza In Grand Junction?
Canva
An estimated 12.5 million pizzas will be ordered on Super Bowl Sunday and pizza lovers will be paying more than ever.
Colorado Ranks 5th In the Nation For Expensive Pizza
According to the pizza-delivery app Slice, Colorado has some of the highest pizza prices in the nation. The state ranks 5th in the nation for high pizza prices - averaging $21.23 for a large cheese. Oregon has the nation's most expensive cheese pizza averaging $26.94 for a large pie. Washington is the second costliest state for pizza - $23.34 for a large cheese pizza followed by Illinois and Alaska.
How Do Grand Junction's Pizza Prices Compare To the State Average?
Over $21 for a cheese pizza seems crazy to me, and I wondered how pizza prices in Grand Junction would compare to Colorado's average. After doing a little research, it's as I expected. Grand Junction's cheese pizzas are lower than the state average - and in some cases- substantially lower. The average price for a large cheese pizza in Grand Junction is $15.48.  You'll see in the gallery below a comparison of pizza prices in Grand Junction.
The Cheapest States For Pizza
Before we get to Grand Junction prices, here's a quick look at the opposite end of the spectrum in what folks are paying for pizza across the country. According to Slice, the lowest average price for a pizza pie is in Oklahoma at just $12.70. Minnesota is next at $13.88, followed by Alabama at 14.80 and Kansas at $14.96.
Why Is Pizza So Expensive?
If you have been to the grocery store lately you can understand why the cost of pizza has gone up. It's called inflation - and literally, everything is costing more. While food prices increased by nearly 10% in 2022, the increase in the price of pizza was thankfully and surprisingly only around 6.4%.
How Much Does A Large Pizza Cost In Grand Junction?
The average price of a large cheese pizza in Colorado is $21.23, but it's lower in Grand Junction. Here's a look at how Grand Junction restaurants compare to the state average. For the sake of comparison, I looked at the price of a large cheese pizza with a standard crust. In some cases, the prices may be a bit misleading because of the difference in the size of the pie being offered and the menu doesn't always specify the size. Scroll on to find out what a large cheese pizza is going to cost you in Grand Junction
.
More New Restaurants That Have Opened In Grand Junction
It can be hard to keep track of all the new restaurants popping up in Grand Junction. Here's a look at some of the new restaurants that have recently opened - and some that are coming soon.