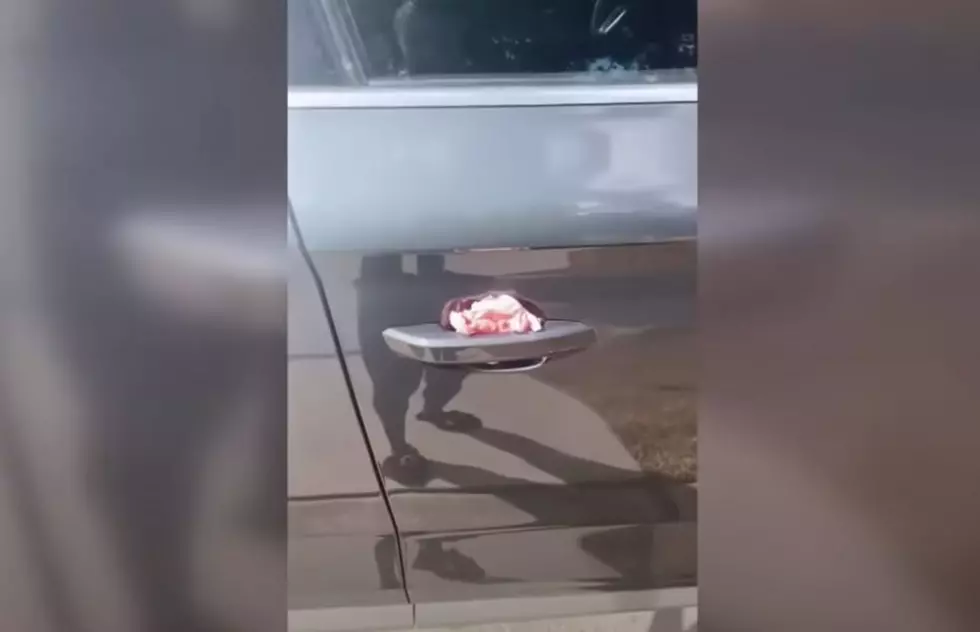 Why A Napkin In Your Car Door Can Signal Danger For You In Colorado
YouTube/NBC News
There are a lot of crazy people in the world. I mean, we're all a little crazy, but there's a difference between a fun crazy and actual crazy out to try and hurt people crazy, and that's a big difference, and in this case, it's just one more thing that we all have to be aware of and extremely cognizant.
There is a new disturbing trend sweeping the nation, and that trend is a napkin shoved inside your car door handle. Seems pretty harmless and simple, right, but sadly, that's pretty far from the truth.
Recently, a woman down in Texas returned to the car with her husband to find a napkin shoved in the door handle, she didn't think a whole lot about it and just grabbed it, tossed it away and went on with her business.
According to Fox 26 in Houston, the woman told them in an interview:
"I didn't think nothing of it, I just threw it out," says Mims. "I opened the door with the tips of my fingers. I asked my husband, did you put a napkin in the door? And he said no."

"Maybe five minutes, my whole arm started tingling and feeling numb. I couldn't breathe," says Mims. "I started getting hot flashes, my chest was hurting, my heart was beating really fast."
Due to the small amount of traces that were found in her body, doctors were unable to say exactly what poisoned her but that she was definitely poisoned.
So while there haven't been any confirmed cases in Colorado as of today, this is definitely something to keep in mind.

YouTube/NBC News
Report Names the 10 Most Dangerous Colorado Cities
When it comes to the most unsafe cities in Colorado, here's how the rankings panned out. The violent crime and property crime rates were calculated per 1,000 residents.
According to Safewise, the crimes that Coloradans are most concerned with, are violent crimes, property crimes, package thefts, and gun violence. See the full list of Safewise's most dangerous and safest Colorado cities
here
.
Check Out a Notoriously Dangerous Colorado Neighborhood
Take a virtual tour of the infamous east side of Pueblo, Colorado.