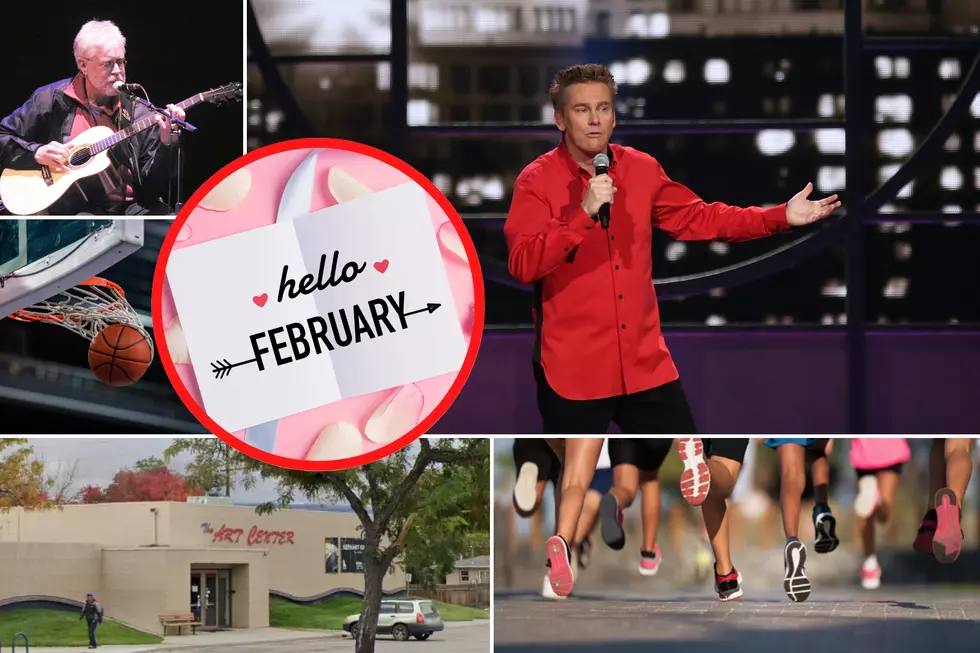 Must See Grand Junction Colorado Events In February
Getty Images/Canva/ Google Street View
Here is a look at events that are happening during February in Grand Junction.
The Events Calendar is Growing In the New Year
After a relatively restful January, the Grand Valley activities calendar begins to ramp up in February with a variety of concerts and special events. Depending on how busy you want to be, there's something going on every weekend.
Concerts, Concerts, Concerts
For music lovers, we have a lot of great concerts to enjoy. From the Grand Junction Symphony and the CMU Winter Choral concert to Stray Grass, Home Free,  Bruce Cockburn, and the legendary Judy Collins.
Are You Ready For Some Maverick Basketball?
For basketball fans, the Colorado Mesa University Mavericks have several home dates in February. Mavericks basketball is a fun time in a great atmosphere - and the Maverick men's team is having another outstanding season.
Special Films For Movie Buffs and Outdoor Enthusiasts
Movie buffs can enjoy a variety of special films including the 2-day Mountain Film Festival which is on a nationwide tour featuring a variety of professionally done short films showcasing the great outdoors. To commemorate Black History Month you can take in the movie Till at the Avalon.
One of the highlights of the month is comedian Brian Regan, who returns to Grand Junction with his special brand of humor. When it comes to comedians, Brian is definitely a Grand Junction favorite.
Grand Junction February Events
Music, dance, art, basketball, and more fill the month of February in the Grand Valley. Scroll down for a look at when and where events are happing this month in Grand Junction.
13 Colorado State Parks Within 90 Minutes of Grand Junction
The fact is, you don't have to travel far from Grand Junction to enjoy one of Colorado's awesome state parks. Here's a snapshot look at 13 Colorado state parks a short drive away from Grand Junction and what you can do when you get there.