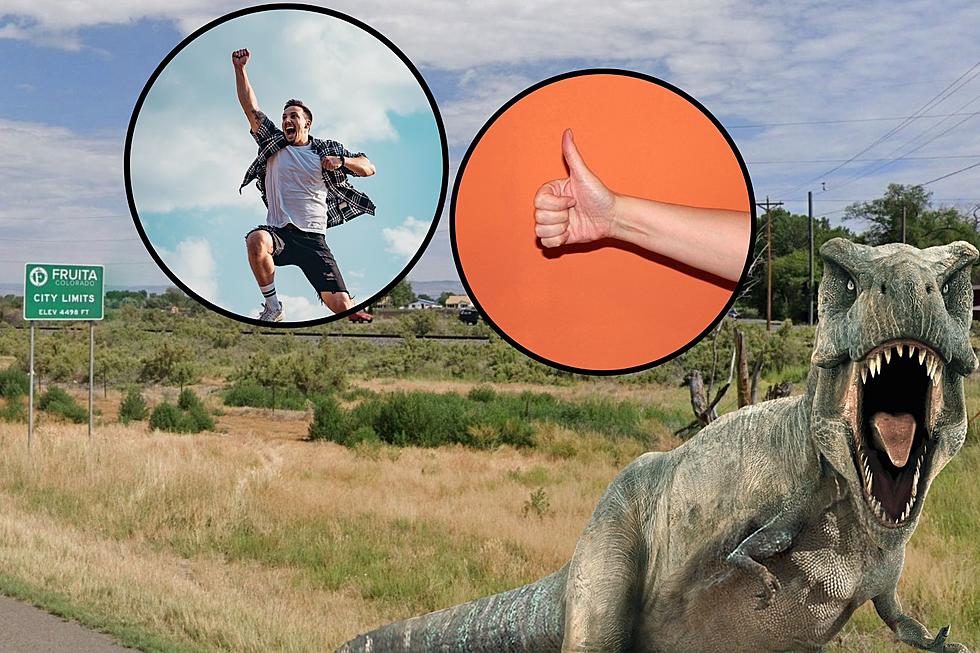 Why Fruita Colorado is a Great Place to Live
Canva / Google Maps
There is no shortage of great places to live on the Western Slope of Colorado. That being said, and what I'm about to say is something I have said before, one of the most-forgotten gems on the Western Slope is Fruita. Sure, it's a small town, but I don't think it's a secret that I love a small town, and Fruita is right up my alley.
There's plenty to love in Fruita, Colorado, no matter its size. Today, I'd like to highlight some of the things that make Fruita a great place to live. If you live in Fruita, and you think I missed anything, make sure you let us know on AppChat.
Small Towns are the Best Towns
Since I already mentioned it above, it bears repeating that with a smaller population than Montrose, Fruita isn't a big place. However, that works in its favor, as there exists the same kind of small-town charm you'd find in Montrose. They might not be as big, but the folks in Fruita are nice enough to double their population.
You Don't Have to Live in Grand Junction
Despite what you might think, I don't have anything against Grand Junction. I just like to poke at them. That being said, a town the size of Junction isn't for everybody, and that's where Fruita comes in. Only around half an hour from the far side of Grand Junction proper, Fruita is the best option if you want to keep Grand Junction at a minimum safe distance.
Dinosaurs
Fruita, in addition to being a great place to live on its own, is also home to the Museum of the Mountain West's Dinosaur Journey Museum, which is just the coolest thing. I've been there twice with my son, mostly because he was a little too young the first time around, but also because it's a great family outing.
10 Places You Can't Park In Colorado
Parking seems like such a simple thing, but do you really know the dos and don'ts of parking in Colorado? Scroll on down for a look at some Colorado parking facts you probably learned years ago - but totally forgot about as the years rolled by.
Colorado's Black Canyon of the Gunnison National Park
This extreme National Park features cliffs half a mile high, and some of the oldest rocks anywhere on earth. Scroll through the photos below to see inside this incredible canyon that is home to several fun hikes and breathtaking overlooks.
Classic Western Colorado Photos Found In An Album - Volume IV
Here's another round of Robert Grant photographs featuring events and locations in Western Colorado. Like past galleries, this one covers everything from events, scenic shots, wildlife, and accidents.
This particular batch came from a recently discovered album. These random photos represent at least 30 years of Western Colorado history. In most cases, little or no information was provided. That, of course, is part of the mission with these galleries.
I'm no historian and have no interest in the topic. You, on the other hand, may recognize the people, places, or events featured here. Part of the mission, and part of the fun, involves getting these photos in front of the public's eyes and discovering what info can be derived from them.