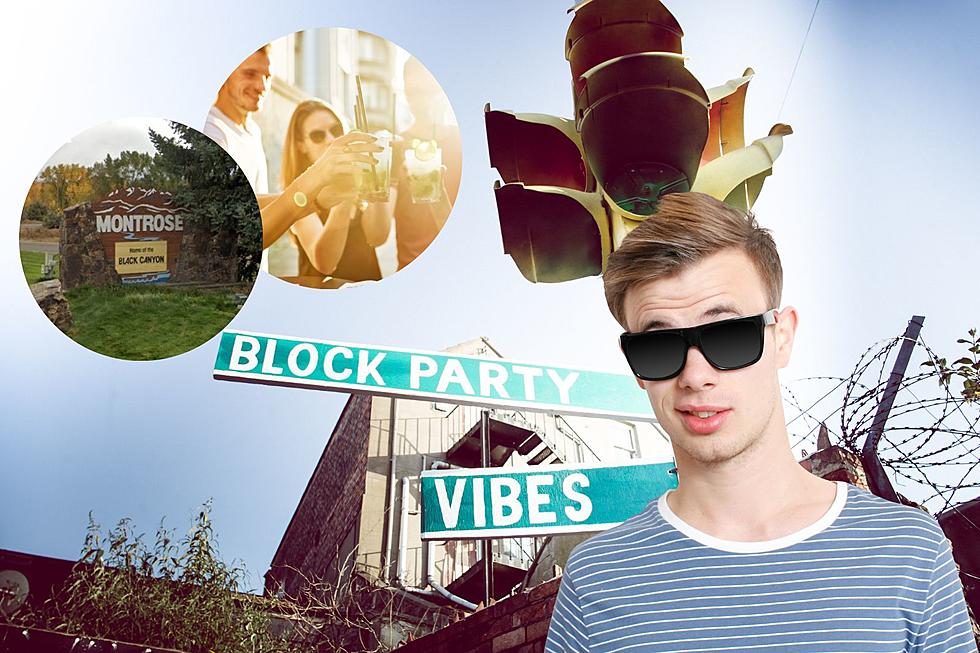 'Rock the Block' is About to Kick-Off Summer in Montrose
Canva Pro / Google Maps
Summer is officially here, so it's time to start celebrating. Despite the random weather that can still happen, summer is one of the best times to get out and see what Colorado has to offer. Here in Montrose, we're better equipped than most to experience just about everything that makes Colorado as great as it is, without having to travel any further than Grand Junction. We're pretty lucky, when you think about it.
Habitat for Humanity of the San Juans is kicking off summer in Montrose in the best possible way: with a big 'ole block party. The best part: it's absolutely free to the public. So, pack up the kids and get some sunscreen, because there's about to be partying in the streets.
On Saturday, June 24th, Habitat is taking over Main and Uncompaghre with 'Rock the Block', a free event that will run from about 10 to 4. They're hooking you up to kick off the summer, with food trucks, music and plenty to keep those little ones busy while you partake in the beer garden, courtesy of the Black Canyon Boys and Girls Club, San Juan Brews and High Country Beverage. Just in case you needed an excuse to patronize a beer garden, the proceeds are meant to benefit the Boys and Girls Club, so you're actually doing a civic duty.
Speaking of raising money, there will be plenty of opportunities for you to help out Montrose non-Profits during the event, with tons of non-profit booths. There will also be a plethora of vendors, along with the aforementioned food trucks and a farmer's market. At sundown, the Black Canyon Boys and Girls Club is also going to be showing Disney's Moana at Centennial Plaza, with free admission.
There's no better way to kick off the summer than with a big party. Why not party with your Montrose family, and raise some money to help the community while you're at it? That's what we call in 'The Business' a 'win-win'. Check out BuildingLives.org to find even more ways that you can help Habitat for Humanity of the San Juans.
10 Places To Volunteer In Montrose
Places To Volunteer In Montrose
Black Canyon Boys And Girls In Montrose
Check out the new location of The Black Canyon Boys and Girls Club in Montrose
Awesome Events Coming to Montrose County Colorado Summer 2023
Warmer weather is here and it's time to enjoy concerts, dances, farmers markets, and other fun and exciting activities. Here's a quick look at the fascinating things you can do this Summer 2023 in Montrose County, Colorado.