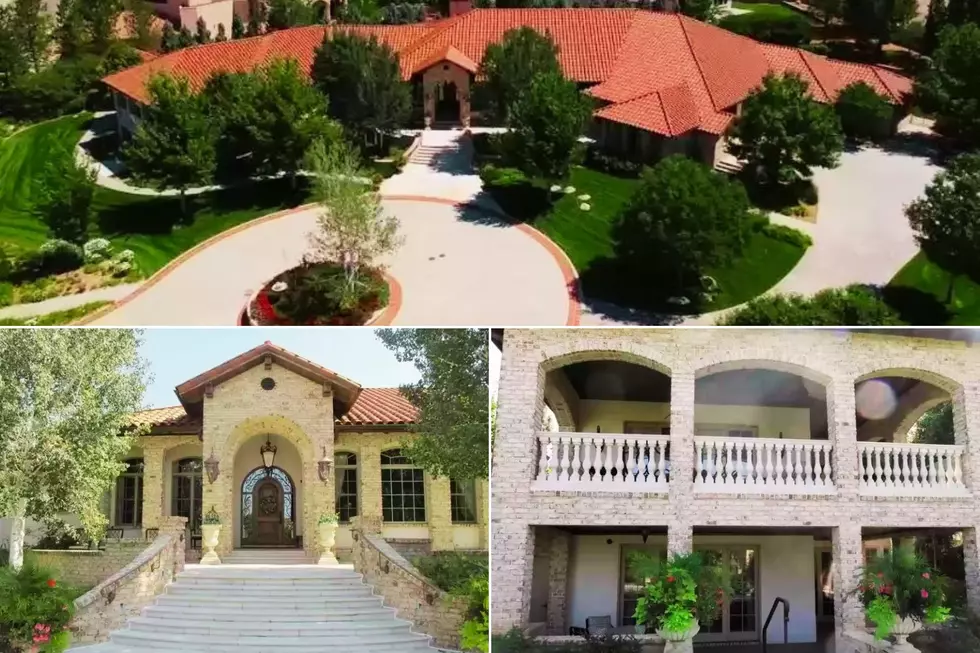 You'll Never Guess Which Town this Colorado Mansion is in
Realtor.com
A home for sale in Colorado is nothing short of amazing. It's quite literally a mansion, is 12,000 square feet in area and currently carries a price tag of nearly $8 million.
You'd probably expect to find a massive home like this in one of the ritzy Colorado ski towns like Aspen or Vail, or maybe nestled between Jerry Seinfeld and Oprah's mansions in Telluride, but it will likely surprise to you know that all 12,000 square feet of stone columns, extraordinary architecture, and elegance are located in the town of Pueblo, Colorado.
A Mansion in Pueblo, Colorado
Pueblo, Colorado doesn't have the best of reputations as far as Colorado towns go. It's typically listed as one of the more dangerous cities in the state and doesn't historically have the best economy.
Having lived in Pueblo for ten years, I can attest that while I don't think it deserves all the bad wrap it gets, some parts of the town are definitely a little sketchier than others.
However, at Walking Stick Golf Course sits this amazing mansion currently for sale:
The home is located at 1615 Augusta Pl, Pueblo, CO 81001 which is right next to Walking Stick Golf Course and a stone's throw away from Colorado State University-Pueblo.
It has five bedrooms, ten bathrooms, is 12,290 square feet in area, and is currently listed at $7,900,000. It also sits on a 0.87-acre lot.
Once you go inside the home, your breath will be once again taken away as it is filled with fancy and elegant stonework, stone columns, beautiful architecture, and everything you'd expect from a multi-million dollar mansion.
You'll Never Guess Which Town this Colorado Mansion is in
A mansion for sale for nearly $8 million in Colorado has ten bedrooms, 12,000 square feet, and is located in a town that you'd never expect.
Tour a Colorado Mansion that a Famous Writer's Neighbor Owned
A famous writer lived, and died, just up the road from this $30 million Colorado mansion:
Grand Junction Mansion has Private Pond + Amazing Back Patio Area
A home for sale in Grand Junction is not only enormous but features arguably the coolest back patio in town as well as a private pond.