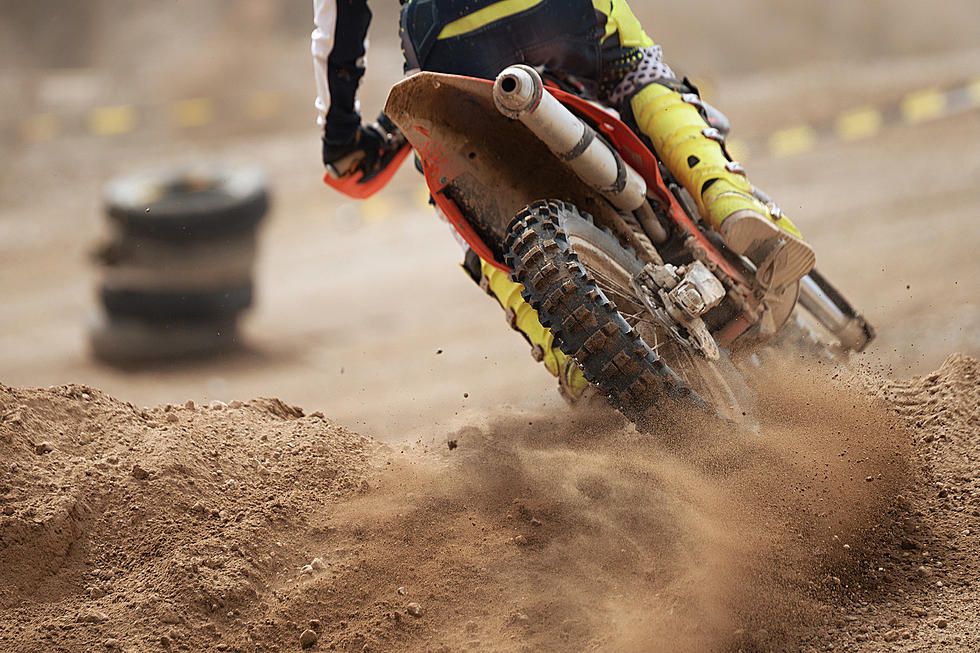 Supercross at Mile High in Denver
Getty Images/Thinkstock
Colorado has 5 major professional sports teams: the Denver Broncos, Colorado Avalanche, Denver Nuggets, Colorado Rockies, and Colorado Rapids. Folks in Colorado love their sports. They also love Colorado people who compete in sports.
We got a chance to go to the AMA Supercross event in Denver at Empower Field. When the announcers introduced Colorado native, Eli Tomac, you'd have thought that they were introducing the Denver Broncos.
I've never been to a Supercross event before, but I would definitely go again. My girls enjoyed the event too. Though he had to bow out due to a ruptured Achilles tendon, Eli Tomac was a fan-favorite of theirs as well. Chase Sexton took the win in Denver and will quite likely be the 2023 champion. The Finals will take place this coming weekend in Salt Lake City.
There's another reason to be a fan of the AMA Supercross: the St. Jude Love Moto Stop Cancer Supercross Auction. Funds raised from the auction to the children at St. Jude Children's Research Hospital and the St. Jude mission of finding cures and saving children. The 2023 auction gives fans an opportunity to bid on items donated by the supporters of Monster Energy AMA Supercross, including items from the racers and teams. The auction runs through Monday, May 15th. Fans can get one-of-a-kind items, and proceeds benefit the children of St. Jude.
Though I haven't watched much of the season this year, I just might have to watch the finals this weekend. I might even watch all the races next year.
Supercross at Mile High in Denver
AMA Supercross - Event at Empower Field in Denver
How Does Colorado Rank For Number of Motorcycles Per Capita?
There's nothing like taking a ride through the Colorado mountains. When it comes to the number of registered motorcycles on the road, how does Colorado compare to the rest of the United States? It should come as no surprise Colorado ranks fairly high when it comes to the number of registered motorcycles per capita.
While Colorado isn't #1 in the nation for the most bikes, we do rank high. Check out this list of the top states for riders.