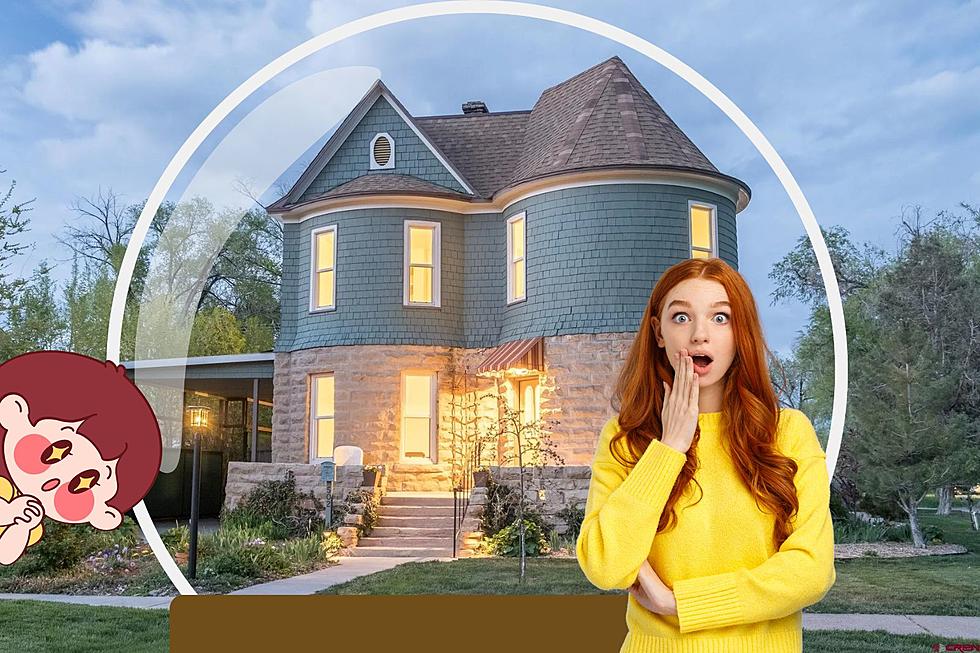 You Have to See this Montrose Home – It Belongs in a Snow Globe!
Canva Pro / Colleen Aller for Norris-Snell Real Estate, Llc
Snow globes are fun. With the kind of traditional snow globe you see every holiday season, you can essentially have an entire world in the palm of your hand, to do with as you please. Better still, if you feel like being a less-than-pious deity, you can shake the thing up, and watch the snowfall. You know: let the imaginary people know you've been there.
While they can be plenty of fun to play with, they're just as pretty to look at. At least, that's the reasoning I was given in my youth as to why we weren't allowed to touch my grandma's collection. Whether that was true or just a nice way of saying, "Don't touch my stuff," I, like many others, now have an appreciation for the beauty of a good snow globe.
Imagine my surprise, then, to see a new home listed in Montrose that shares a similarity or two with the houses you might find within a snow globe. Suffice it to say, this was not a revelation that I was expecting, but that's exactly what is on display right now at 502 North Mesa Avenue. I guess dreams do come true, sometimes.
Let's not get stuck on the outside of this house, though, because there's more on offer here than just a charming aesthetic. The home boasts 3 bedrooms and 2 bathrooms, so it's a great fit for a single family. It's not too hard on the eyes on the inside, either. In fact, I'd say the kitchen and bathrooms look downright futuristic, especially when compared to the whimsical exterior.
This house truly looks to be one of a kind. See for yourself in the gallery below, and if you're interested in learning more, you can check out the listing at Realtor.com.
This Montrose Home Belongs in a Snow Globe
You'll just have to fight the urge to shake it...
Take a Look Inside of This $60 Million Snowmass Village Mansion
This would be the Colorado home of your dreams if you had an extra $60 million.
This Cozy Cabin is the Cheapest Home For Sale in Larimer County, Colorado
Listed for $92,500, this cabin in Red Feather Lakes, Colorado is the cheapest home currently for sale in Larimer County.